In this tutorial, we will guide you through the process of importing a GeoTIFF Orthophoto into AutoCAD or BricsCAD, by using Plex-Earth. This method is particularly valuable because it is currently the only way to import Geotiffs directly into CAD, while preserving their accurate coordinates.
Here is the step-by-step procedure we will cover in this tutorial:
Step 1. Open the GeoTIFF on Google Earth
Step 2. Copy the created KML element from the Geotiff
Step 3. Paste the KML into CAD
Step 1. Open the Geotiff on Google Earth
In order to be able to import the GeoTIFF into CAD, opening it in Google Earth is an essential part.
To do so, click "File" -> "Open" in the Google Earth ribbon, select "Images" as the file type, and locate your GeoTIFF.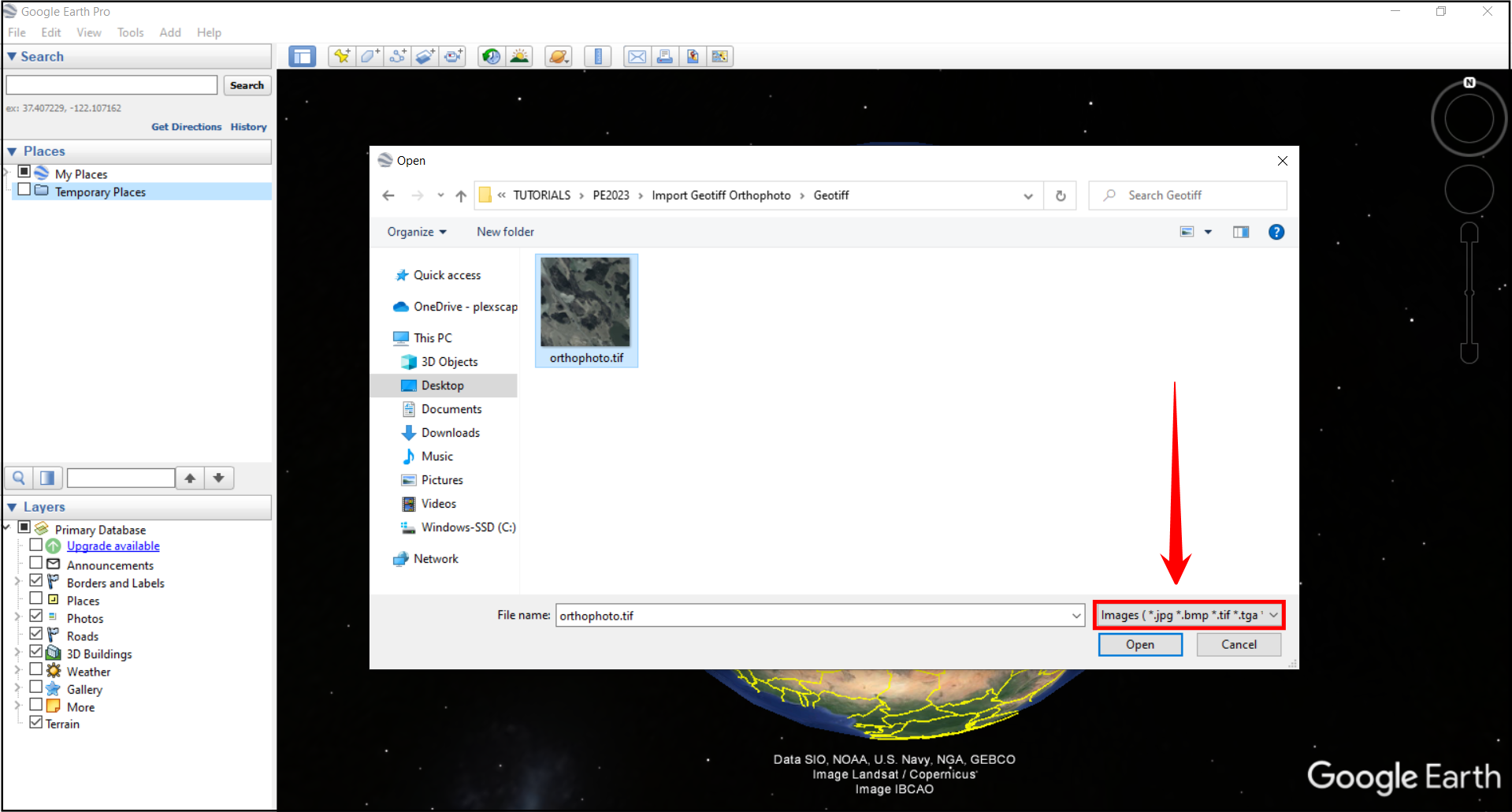 Following you will be prompted to specify how you would like the GeoTIFF image to be imported.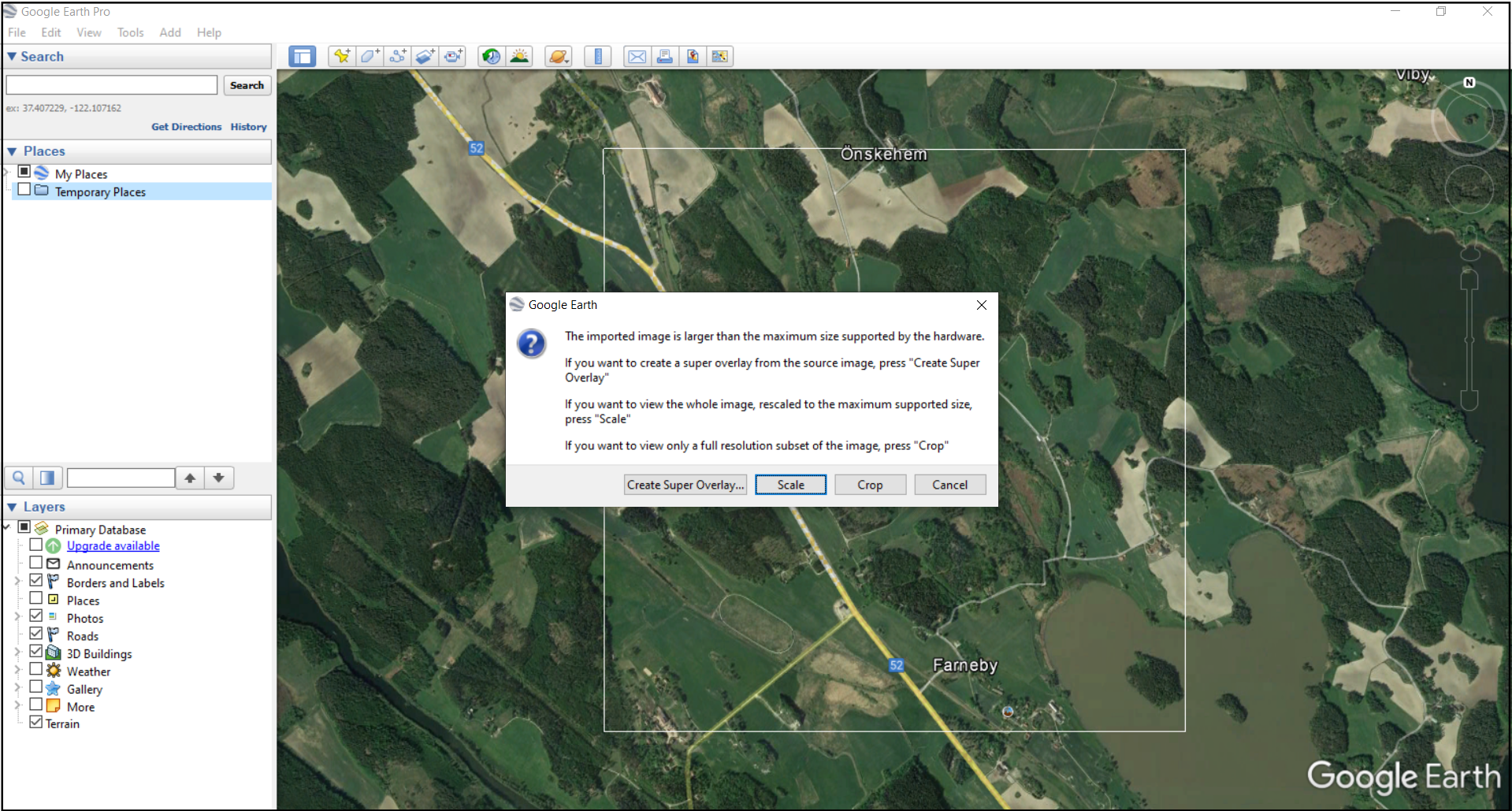 If you want to view the whole image, you should select the "Scale" option, however, keep in mind that the resolution will drop. If you want to view only a full-resolution part of the image, select "Crop".
Step 2. Copy the created KML element from the Geotiff
Now, your KML file of the GeoTIFF is ready to be imported in CAD using the "Copy & Paste" feature of Plex-Earth.
To achieve that, firstly we right-click on our element and select "Copy".

Step 3. Paste the KML into CAD
Following, we go back to CAD, open a new drawing, and paste the KML object using "Paste" from the clipboard or Ctrl+V.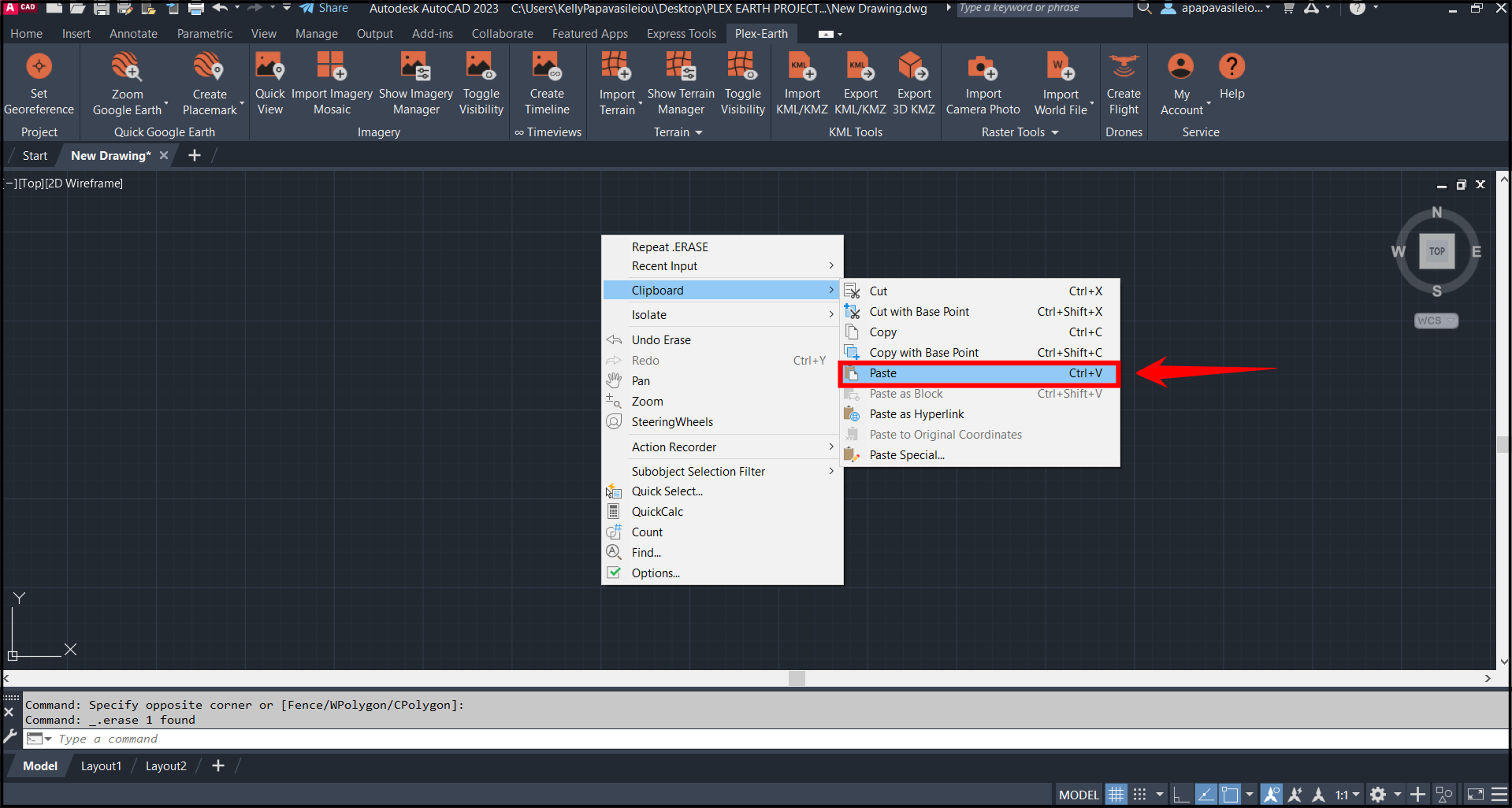 Finally, our GeoTIFF is imported into our workspace and ready to be used for our projects!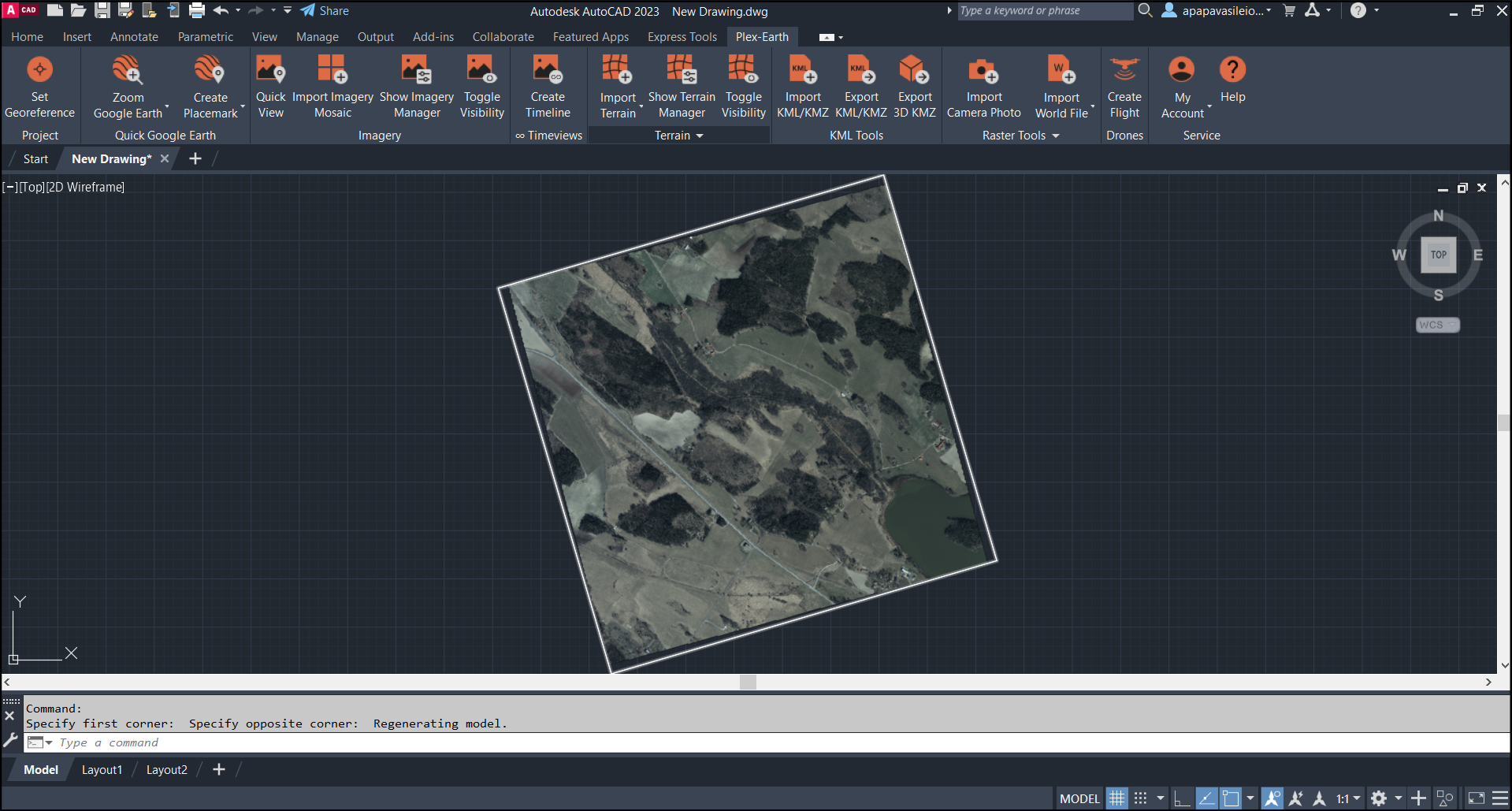 We hope you have found this tutorial on how to import a GeotTIFF Orthophoto from KML, helpful. Feel free to contact us at support@plexscape.com for any questions you may still have.
Don't have Plex-Earth yet? Explore all the features and potential benefits of this software; install a fully functional 7-day free trial of Plex-Earth now!

Compatibility includes:
AutoCAD Version: 2024, 2023, 2022 , 2021 , 2020 , 2019 , 2018 , 2017 , 2016
Civil 3D® Version: 2024, 2023, 2022 , 2021 , 2020 , 2019 , 2018 , 2017 , 2016
AutoCAD Architecture Version: 2024, 2023, 2022 , 2021 , 2020 , 2019 , 2018 , 2017 , 2016
BricsCAD Pro V.21, 22