Plex.Mark is a free online converter, which enables the user to convert lat/long to planar coordinates (in more than 3,000+ supported coordinate systems worldwide), thus making it an essential tool for every engineer, architect or topographer.
You can use Plex.Mark by clicking here.
The first thing that is required when using Plex.Mark, is to define your project's location, by placing the pin on the map. Use right-click for a specific point or left-click for drag and drop.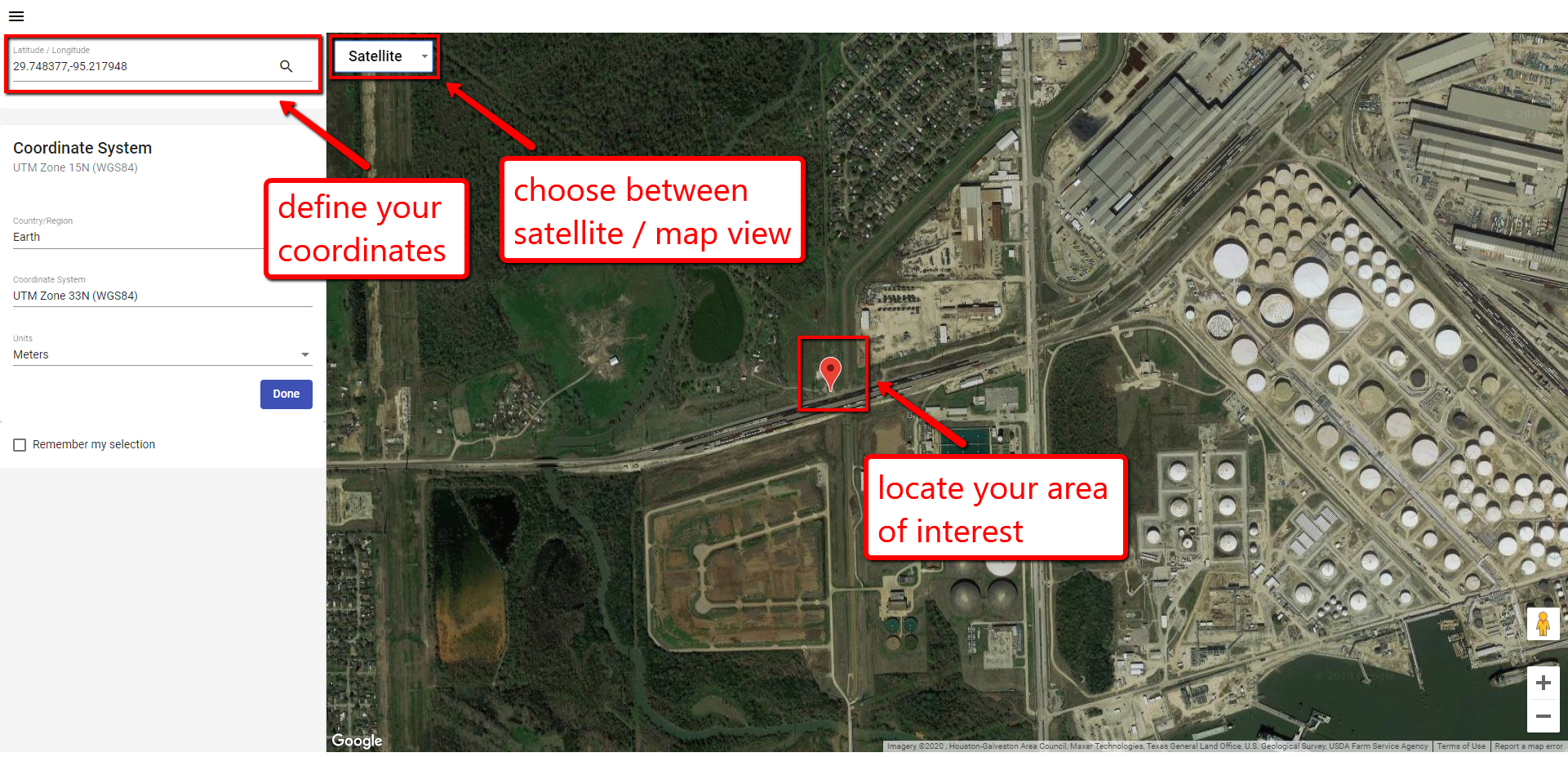 Alternatively, if you already know your coordinates, from Google Earth for example, you can directly copy/paste them on the "Latitude/Longitude" box.
Keep in mind that it is possible to get the coordinates directly from Google Earth, with the following command:
-> Edit
-> Copy View Location.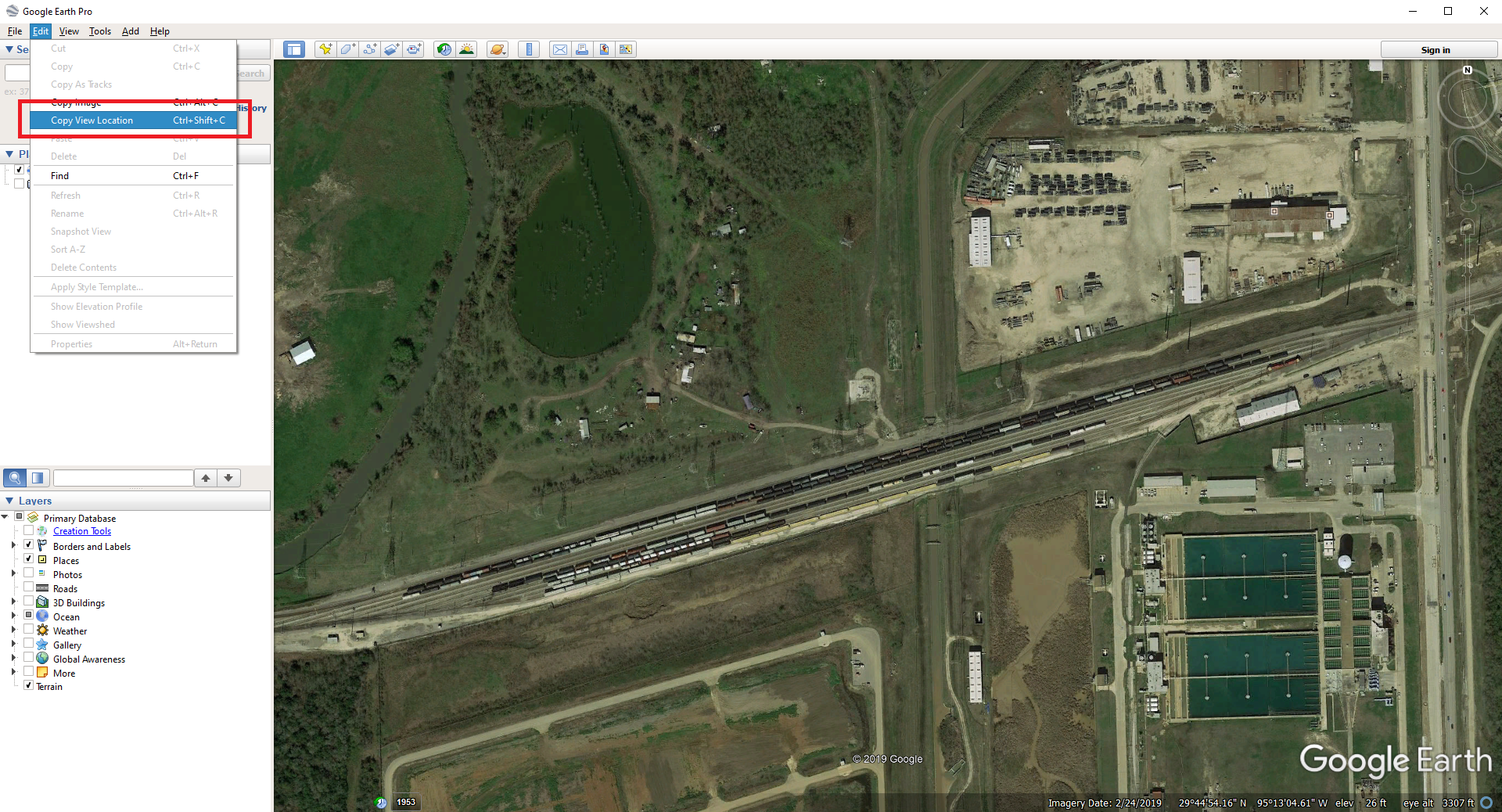 Now, depending on Google Earth's Options (-> Tools -> Options -> Show Lat/long), the acquired coordinates will be copied in the clipboard in one of the following formats: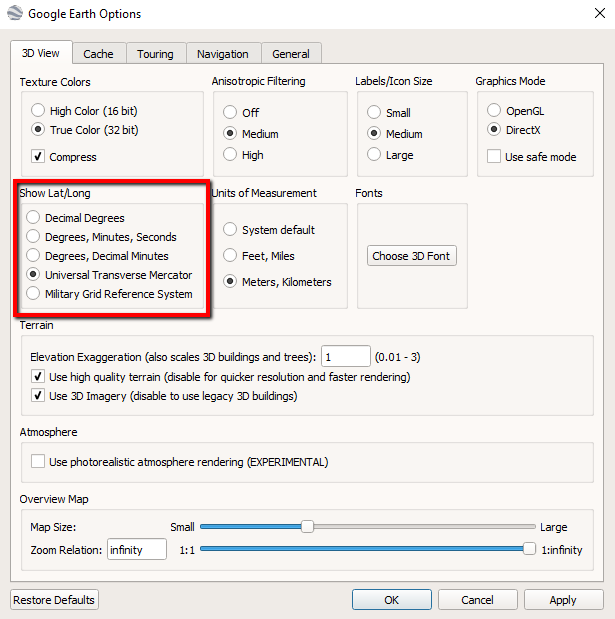 Decimal Degrees: 29.748377° -95.000000°
Degrees, Minutes, Seconds: 29°44'54.16" N 95°00'00.00" E
Degrees, Decimal Minutes: 29° 44.903' N 94° 60.000' E
Universal Transverse Mercator: 15 R 306599.78 m E 3292579.33 m N
Military Grid Reference System: 15RUN0660038579
Depending on the above formats, pasting them directly into Plex.Mark, may result in the following error message to pop up.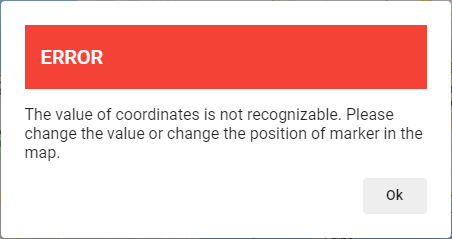 The reason why this happens is because Plex.Mark does not recognize the format of the coordinates. Thus, some changes must be done before the conversion will take place.
For "Decimal Degrees", the supported formats are the following:
29.748377,-95.000000
29.748377 -95.000000
29.748377/-95.000000

"Degrees, Minutes, Seconds" and "Degrees, Decimal Minutes" can be used directly with the "Copy View Location" command of Google Earth.
"Universal Transverse Mercator" and "Military Grid Reference System" are not supported.
Once the coordinates are defined, then click on the menu icon with the three dots.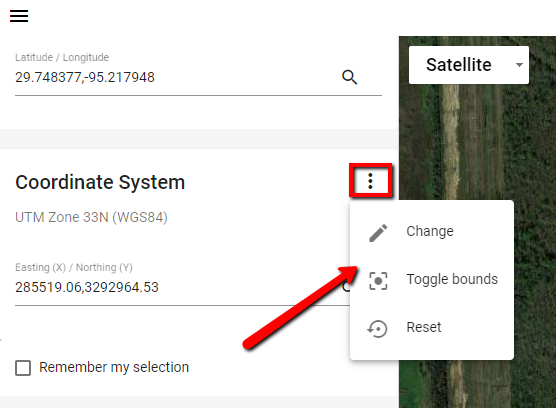 Choose one of the following:
Change: Select the Coordinate System in which you want the conversion to take place.
Toggle bounds: Remove the depiction of the bounds of your coordinate system on the map.
Reset: Reset your coordinate system to the default WGS84 one (Earth region UTM Zone 31N)
If you choose "Change", define the "Country", desired "Coordinate System" and "Units".
In order for Plex.Mark to remember your selection, each time you visit the page, click on "Remember my selection".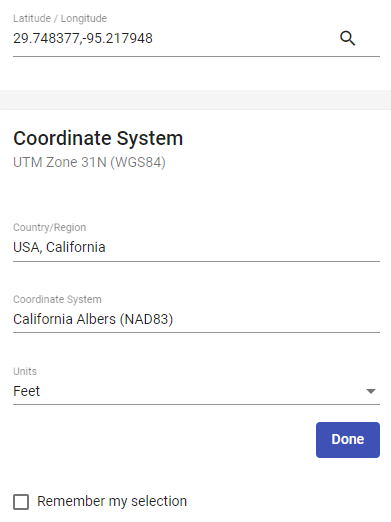 Finally, click on "Done" and the conversion is ready, as shown below.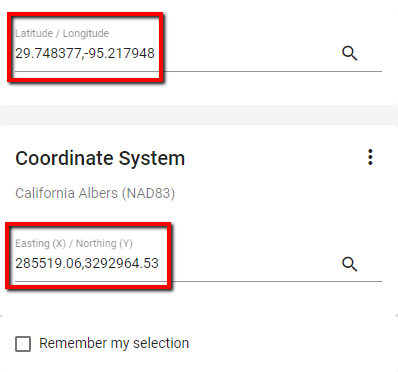 Although coordinate conversion can be done in a few minutes, other workflows like importing georeferenced images into AutoCAD can be very time-consuming. Plex.Earth, our flagship product and one of the most popular tools for AutoCAD, can greatly accelerate the design of your architectural, engineering and construction (AEC) projects by fully automating such processes.
Learn how here.
Feel free to contact us at support@plexscape.com, for any questions you may have, regarding Plex.Mark.