Can I correctly place my project on a georeferenced but blank drawing?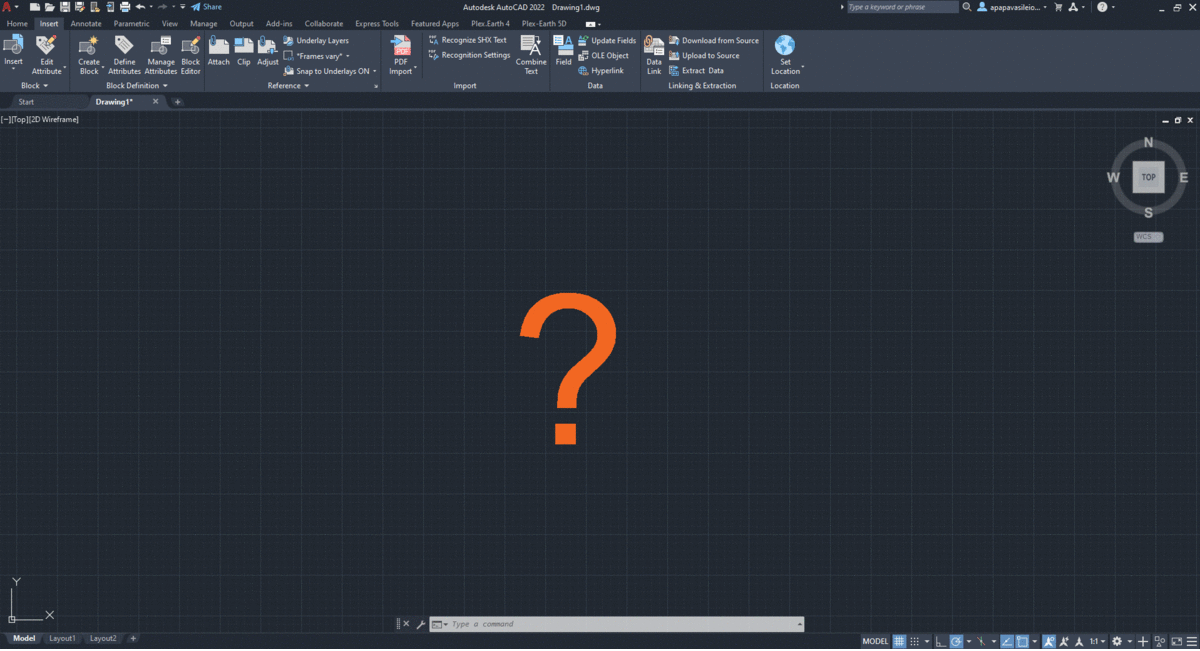 To begin with, you will need to firstly georeference your DWG. Luckily, you can achieve that in two ways:
The first way, Georeferencing: Choosing a Coordinate System, can be used in case our DWG is based on a specific Coordinate System.
The second way, Georeferencing: Custom Georeference, is adequate in case our DWG isn't based on a Coordinate System or we don't know the specific Coordinate System of our project area.
So, in case you would like to insert your project on a georeferenced DWG but you are starting with a blank DWG and don't know exactly where to place it, luckily, Plex-Earth has got you covered.
We consider a situation in which we start with a blank drawing and even if we set a coordinate system to it, we still won't know where to place our image inside AutoCAD or BricsCAD.
Plex-Earth offers an innovative solution to this problem, as part of its "copy-paste" functionality of Google Earth objects, and we present this to you in just a few simple steps:
-Firstly, you have to locate your project area on Google Earth.
-Then, create a placemark (or polygon, or path), copy it, and simply paste it (Ctrl+V) in AutoCAD.
The next part will be in the hands of Plex-Earth. Following that, you will notice that your placemark has been inserted in your DWG automatically, also, with the correct coordinate system. You can make sure that your project is now georeferenced by clicking on "Set Georeference", in the "Project" panel. So, there is no need to georeference your DWG beforehand and struggle to find the appropriate coordinate system, as Plex-Earth does it for you. Isn't that great?
Tip: In order for Plex-Earth to recognize the correct coordinate system of the copied placemark, you will need to work on a non-georeferenced DWG, that has no coordinate system.
Afterward, you are free to import your imagery accordingly and place your project in the area of your choice.
Check the following video describing the process.
Conclusion
Plex-Earth is here for you, always one step ahead, to provide you with solutions that will help you with issues you thought could never be solved. So, with Plex-Earth, from now on, the cooperation of Google Earth and AutoCAD (or BricsCAD) can be an easy journey.
We hope that you have found this tutorial on how to quickly georeference a blank drawing, helpful. Feel free to contact us at support@plexscape.com for any questions you may still have.
Don't have Plex-Earth yet? Explore all the features and potential benefits of this software; install a fully functional 7-day free trial of Plex-Earth now!

Compatibility includes:
AutoCAD Version: 2023, 2022 , 2021 , 2020 , 2019 , 2018 , 2017 , 2016
Civil 3D® Version: 2023, 2022 , 2021 , 2020 , 2019 , 2018 , 2017 , 2016
AutoCAD Architecture Version: 2023, 2022 , 2021 , 2020 , 2019 , 2018 , 2017 , 2016
BricsCAD Pro: V22 , V21