Can I correctly place my project on a georeferenced but blank drawing?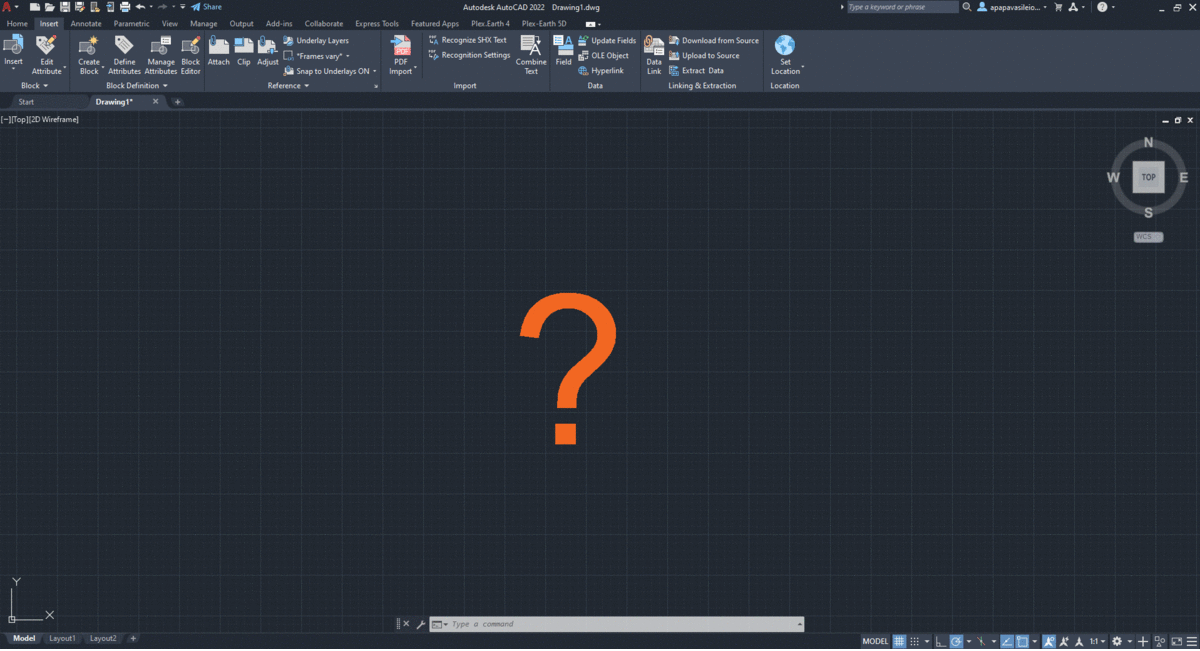 In case you would like to insert your project on a georeferenced DWG, but you start with a blank DWG and don't know where exactly to place it, luckily Plex-Earth 5D has got you covered.
We consider that when starting with a blank drawing, even if we set a coordinate system to it, we still won't know where to place our image inside AutoCAD.
Plex-Earth 5 offers an innovative solution to this problem, as part of its "copy-paste" functionality of Google Earth objects, and we present it to you in just a few simple steps:
-Firstly, you have to locate your project area in Google Earth.
-Then, create a placemark (or polygon, or path), copy it, and simply paste it (Ctrl+V) in AutoCAD.
The next part is in the hands of Plex-Earth. Following, you will notice that your placemark has been inserted in your DWG automatically, also, with the correct coordinate system. You can make sure that your project is now georeferenced by clicking on "Set Georeference", in the "Project" panel. So, there is no need to georeference your DWG beforehand, and struggle to find the appropriate coordinate system, as Plex-Earth does it for you. Isn't that great?
Tip: In order for Plex-Earth to recognize the correct coordinate system of the copied placemark, you will need to work on a non-georeferenced DWG, that has no coordinate system.
Afterwards, you are free to import your imagery accordingly, and place your project on the are of your choice.
Check the following video describing the process.
Conclusion
Plex-Earth is here for you, always one step ahead, to provide you with solutions, that will help you with issues you thought could never be solved. So, with Plex-Earth, from now on the cooperation of Google Earth and AutoCAD can be an easy journey.
Finally, if you want to enjoy more magic, then of course you can try out Plex-Earth 5D. This means more imagery features, more providers, editing tools, terrain data and the ability to import/export KML/KMZ features!
Just download your fully-functional weekly trial now.

Feel free to contact us at support@plexscape.com for any questions you may have regarding the use of Plex-Earth. Our Customer Service Team will be glad to help you!