Through Plex-Earth 5D, rightful professionals will now be able to gain access to ArcGIS's most recent, high-quality global imagery available directly on AutoCAD or BricsCAD with the World Imagery layer. World Imagery is an ArcGIS tile layer that provides one meter or better satellite and aerial imagery in many parts of the world, typically within 3-5 years of currency. Connecting to this map server will enable professionals to gain access to ESRI's rich data library and obtain useful information distinct for their projects.
This tutorial will show the procedure on how to connect to the ArcGIS World Imagery Map-Server for the creation of a new map provider in Plex-Earth 5D through our very own custom map tool, Map Explorer.
NOTE: The usage and access to ArcGIS's imagery are reserved only to those who have the appropriate rights and are subject to ESRI's Terms of Use.
Step 1. Accessing the Map Explorer
The Map Explorer can be accessed via the Imagery Manager.
First, select Show Imagery Manager on the Imagery panel of the Plex-Earth 5D ribbon.

The Imagery Manager palette will pop up and on its upper part, click on the Basemaps button. From the Basemaps window, hit the +CREATE A NEW MAP button. On the New Custom Map window, assign a name to the custom map, and add a thumbnail (optional). Click on SAVE & EDIT to proceed.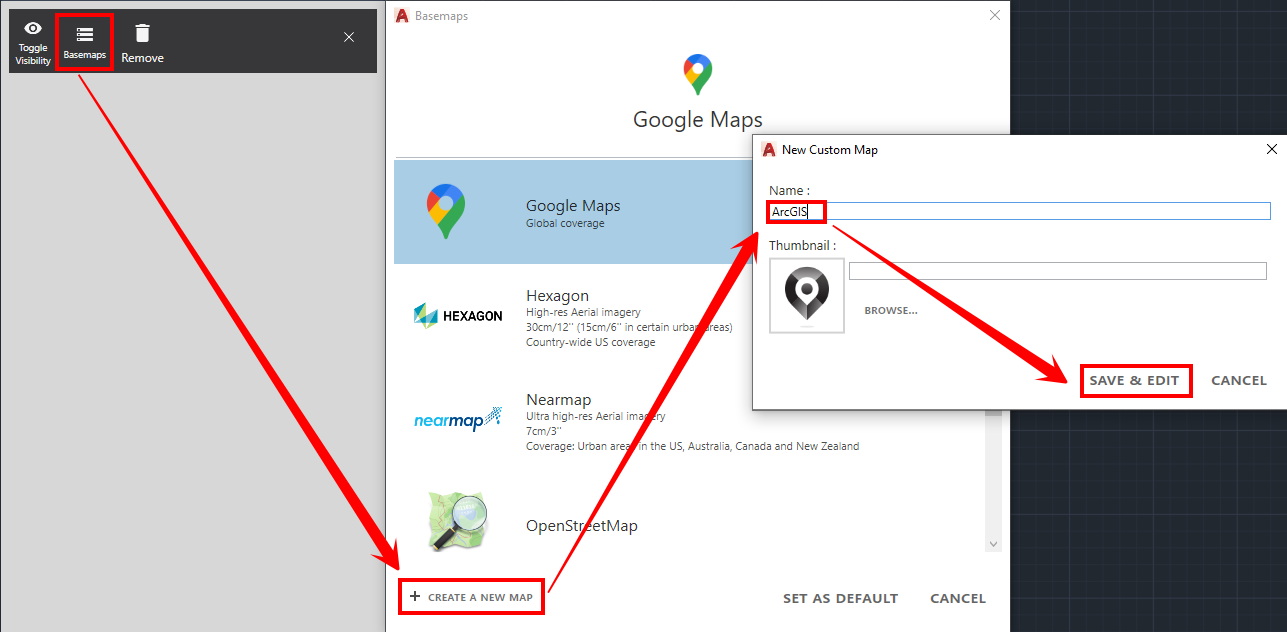 The Map Explorer will be displayed then click on the CREATE NEW MAP button.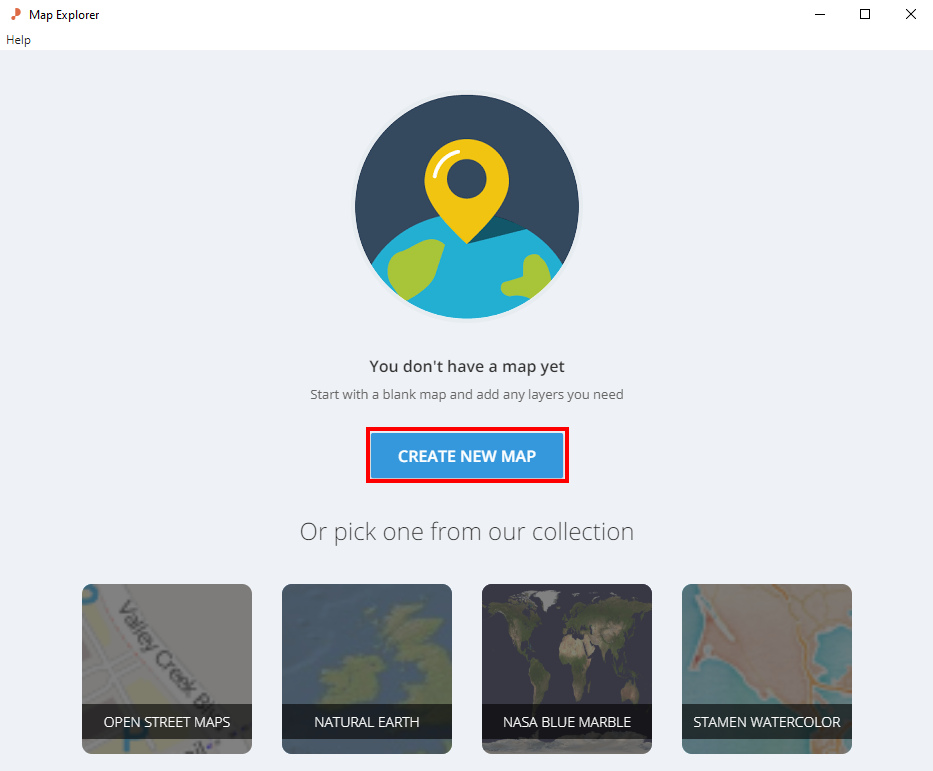 Step 2. Setting Up the ArcGIS Layer
On the Layer list, create a new layer by click on the

button and select ArcGIS from the dropdown list.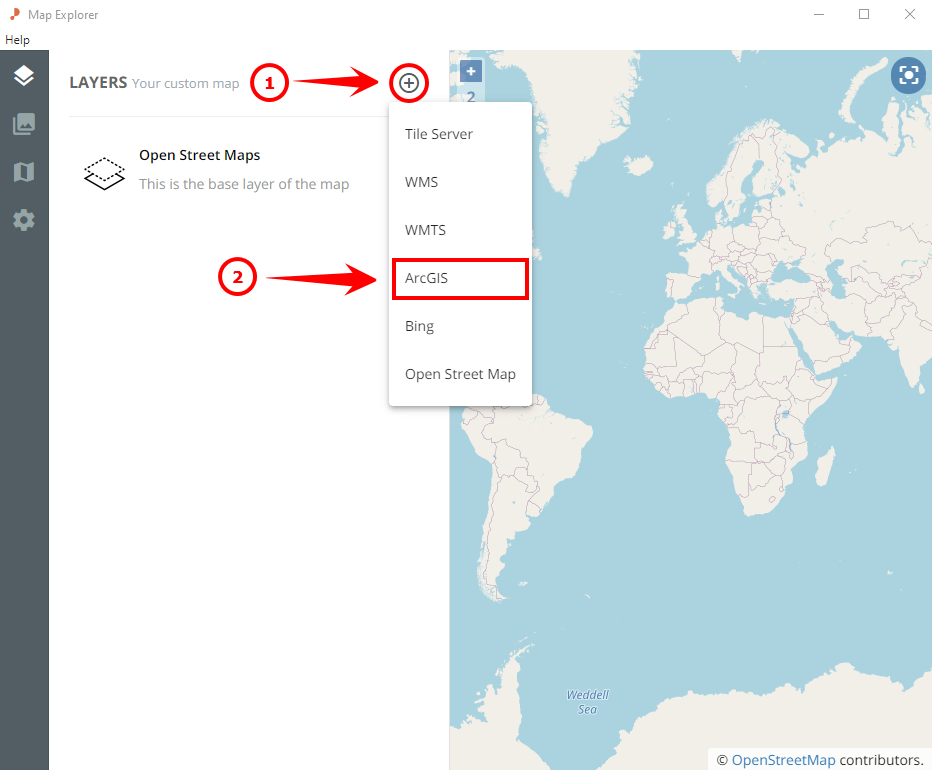 Fill up the required fields for the name and URL of the ArcGIS layer. Add an optional description and thumbnail for the layer.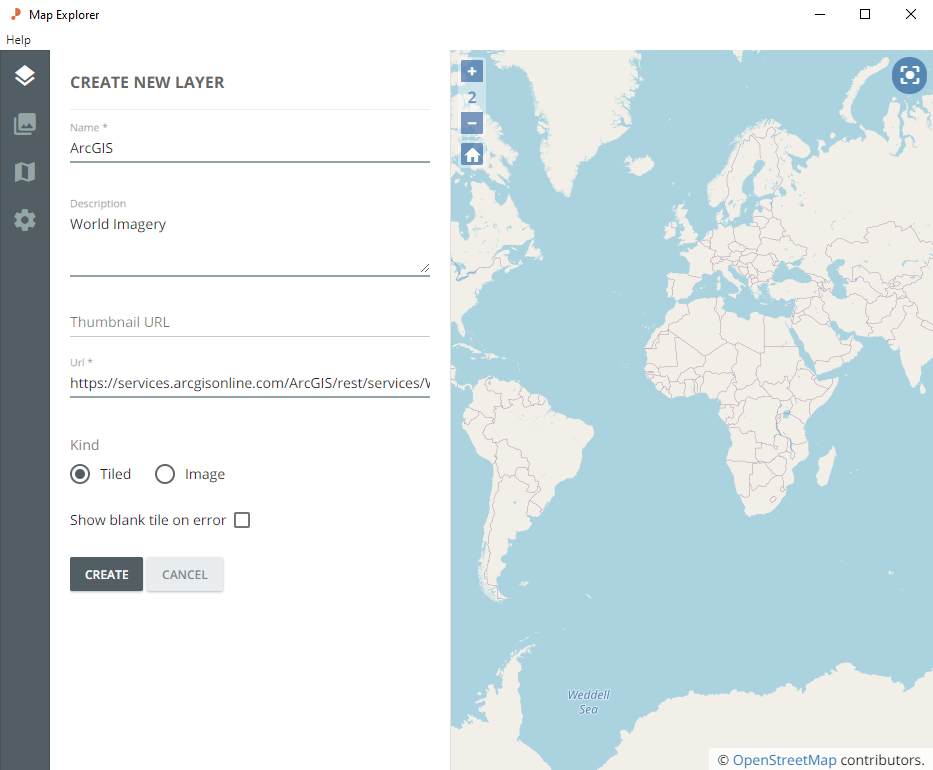 The link to connect to the ArcGIS World Imagery Map Server is specified below:
https://services.arcgisonline.com/ArcGIS/rest/services/World_Imagery/MapServer
Paste this link on the URL text box provided and click CREATE to finalize.
After creating the ArcGIS layer, the World Imagery Map will be displayed on the Map Viewer.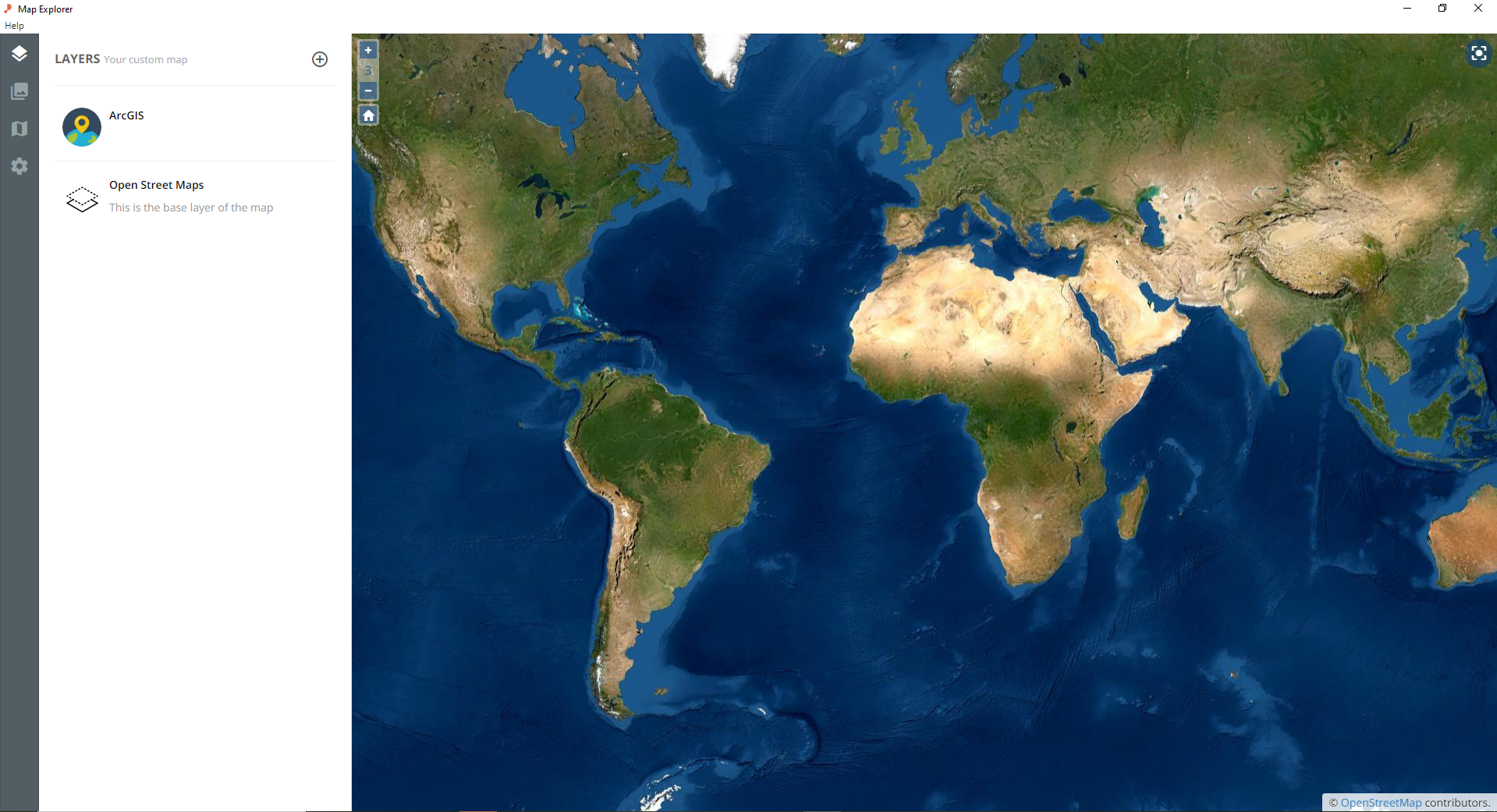 To edit the layer after creating it, click on the name itself and it will allow the user make changes on the specified layer.

To hide the layer, if needed, drag the mouse pointer on the layer and click on the "show/hide" icon.

After finalizing the ArcGIS custom map, exit the Map Explorer window then proceed to import a Quick View or mosaic and select ArcGIS custom map as the imagery provider into any CAD project.
Conclusions:
By incorporating content from the large data library of ArcGIS's Map-Server, enrich your maps and have the capability to easily access them within your AutoCAD or BricsCAD workspace. Have the best of two worlds by connecting Plex-Earth 5D and ArcGIS for further customization and usability on a project.

Feel free to contact us at support@plexscape.com for any questions you may have and don't forget to start your free trial today.