Smooth the edges of your contour lines for better visualization.
There are cases where imported contour polylines created may appear to have "sharp edges". This is attributed to the contours being created based on the grid of elevation points that are imported. Therefore, the grid dictates the jagged edges.
Fortunately, there is a solution that will smooth out jagged contour polylines, as presented through the steps below.
Step 1: On the command line, type PEDIT and hit Enter.
Step 2: Select Multiple or type "M" and hit Enter or by right-click and select Multiple.
Step 3: Select the contour polylines.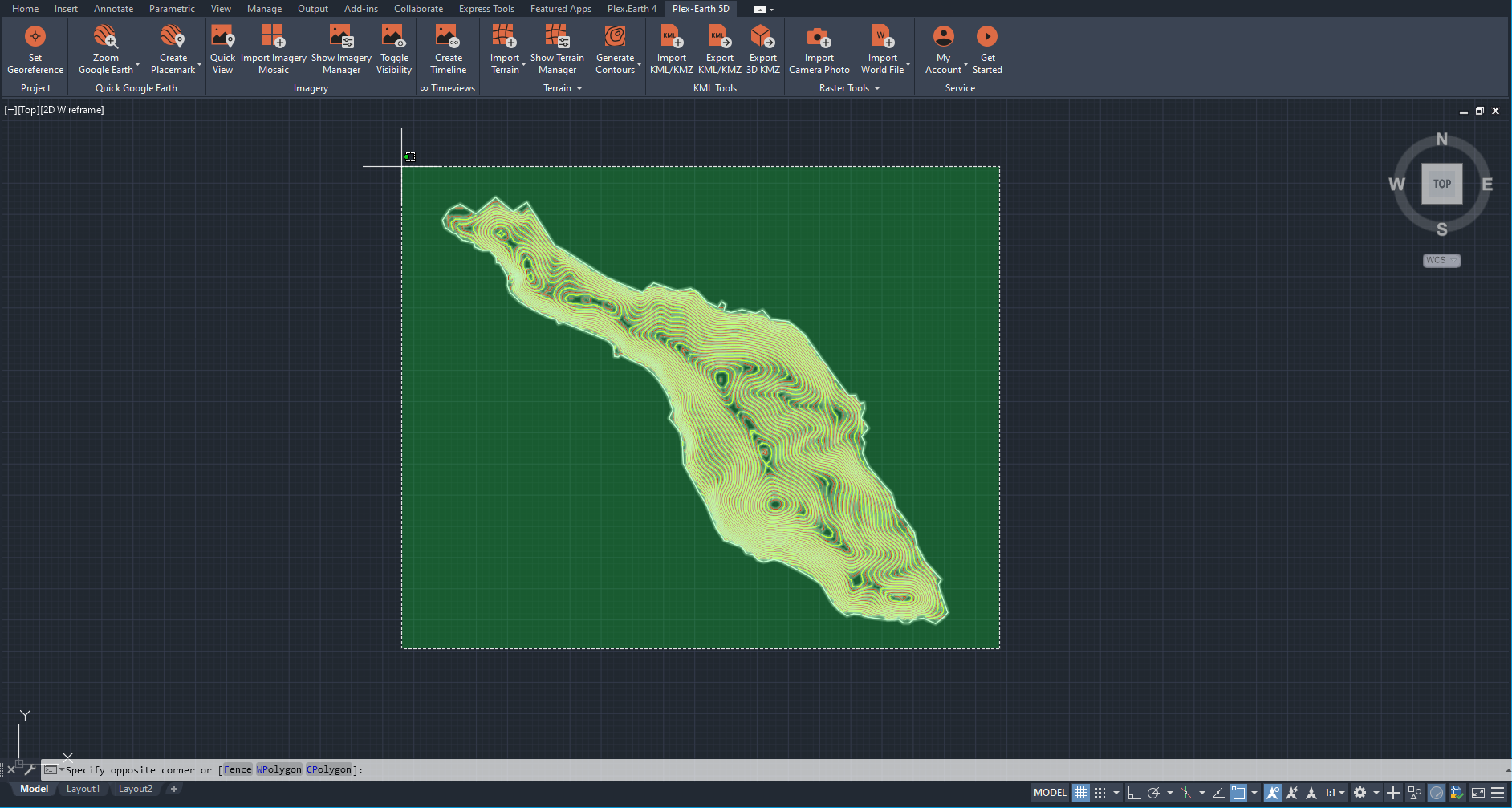 Step 4: Finally, use the Spline command of CAD, either by typing "S" then Enter or by right-clicking and selecting it.
The result should be as shown below, with the edges of the contour polylines smoothed out.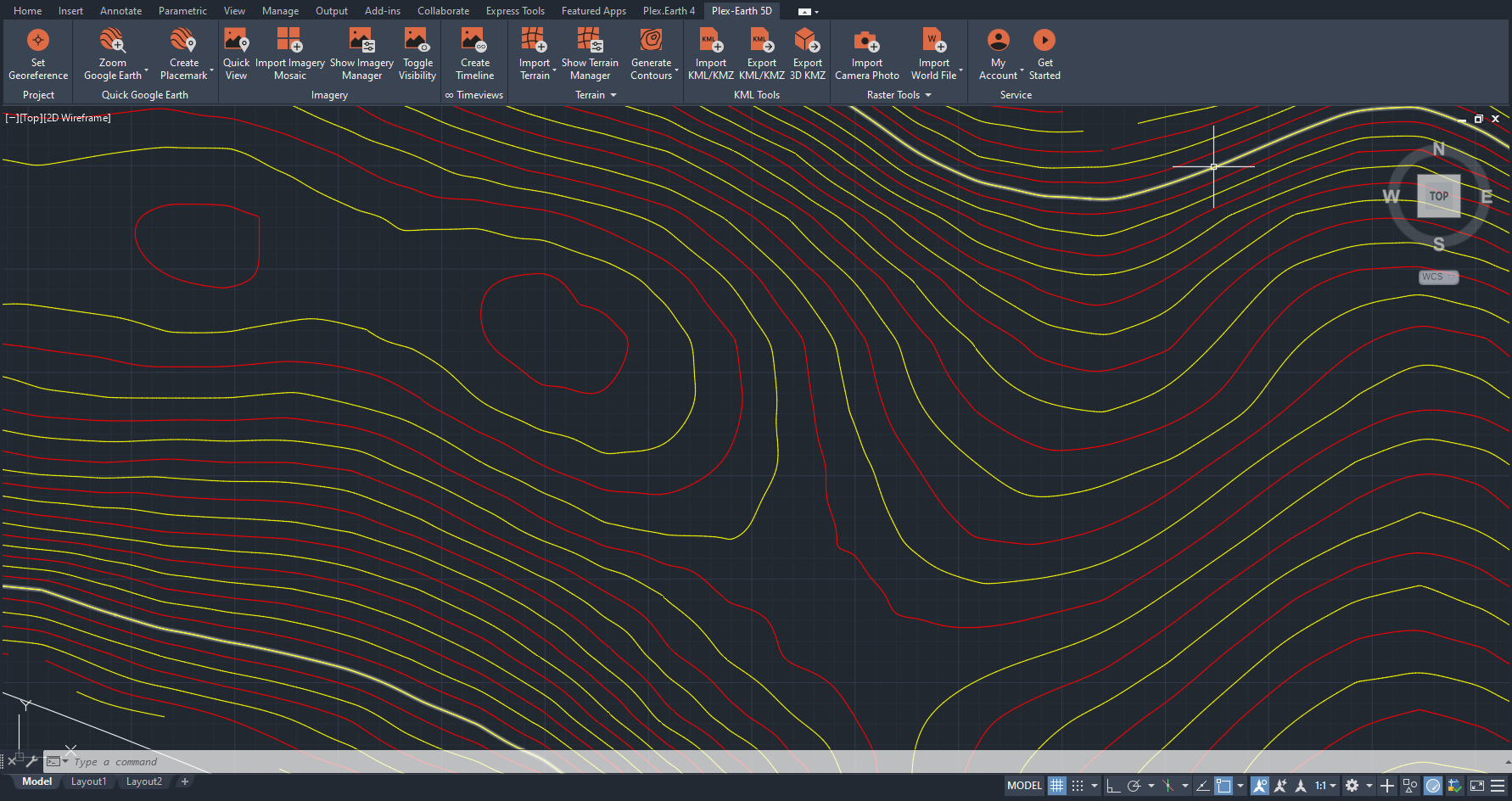 Note: If the contour polylines were generated through Plex-Earth, the lines will most likely be inserted as one grouped object. In order to smooth out the contour lines, the object has to be "exploded" by selecting it then type explode on the command line. This will instantly separate the grouped contour lines into individual objects and it will now be possible to proceed with the steps in this tutorial.
Ultimately, the best possible visualization of Plex-Earth's 5D contour polylines can be achieved which will perfectly accompany anyone's presentations. This will allow any professional to make the greatest impressions, as in our field, attention to detail is a factor always taken into consideration which in return elevates work to a higher level.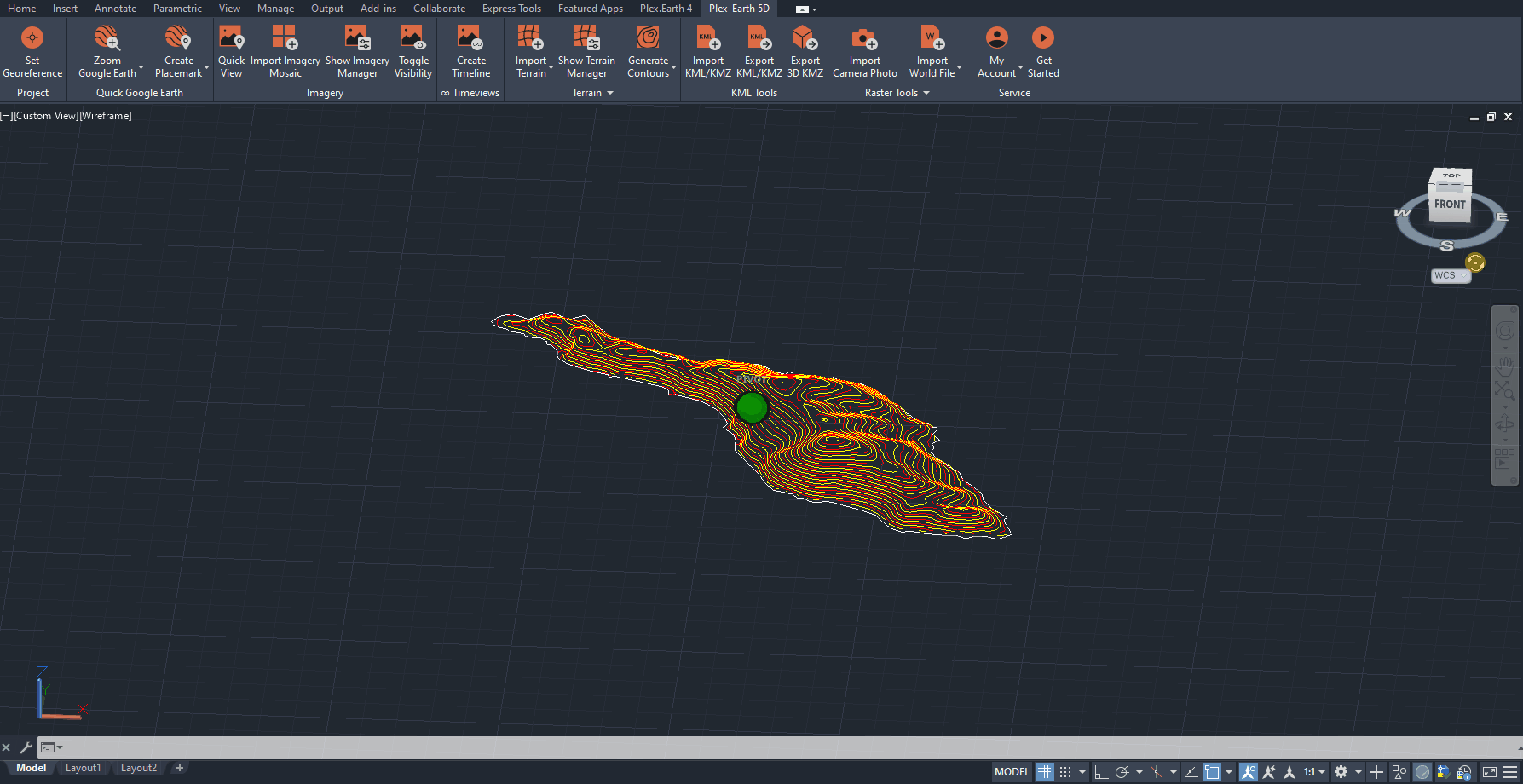 Feel free to contact us at support@plexscape.com for any questions you may have and don't forget to start your free trial today.