Are you browsing Google Earth and wondering if the vertical image you see is up to date? Or have just imported a Google Maps image into AutoCAD or BricsCAD via Plex-Earth and want to know its exact capture date?
This information is shown in the bottom right corner of your Google Earth window, as shown in this video:
NOTE: If no Imagery Date appears next to the location coordinates, you will need to zoom in further until it shows up.
Need more updated images for your project? You're in luck!
Through Plex-Earth, access to the most recent images directly from premium providers such as Maxar, Airbus, Hexagon, and Nearmap right inside AutoCAD is right at your fingertips. This can be just a few days old in some cases!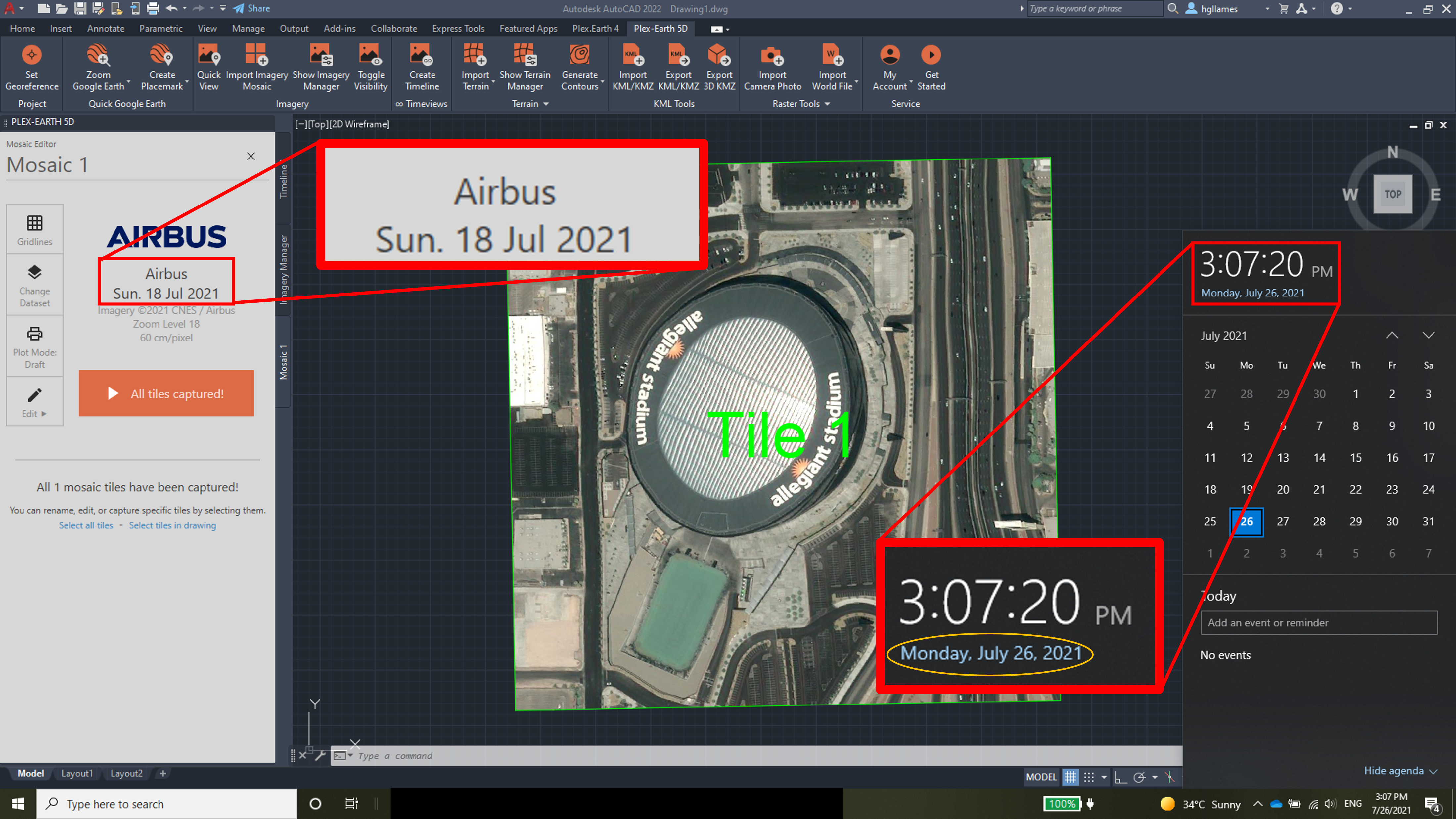 Want to monitor the progress of your project?
Gain access to vast historical datasets and create a Timeline for your project by importing ultra-high resolution imagery of up to 3'' through our new Timeviews feature.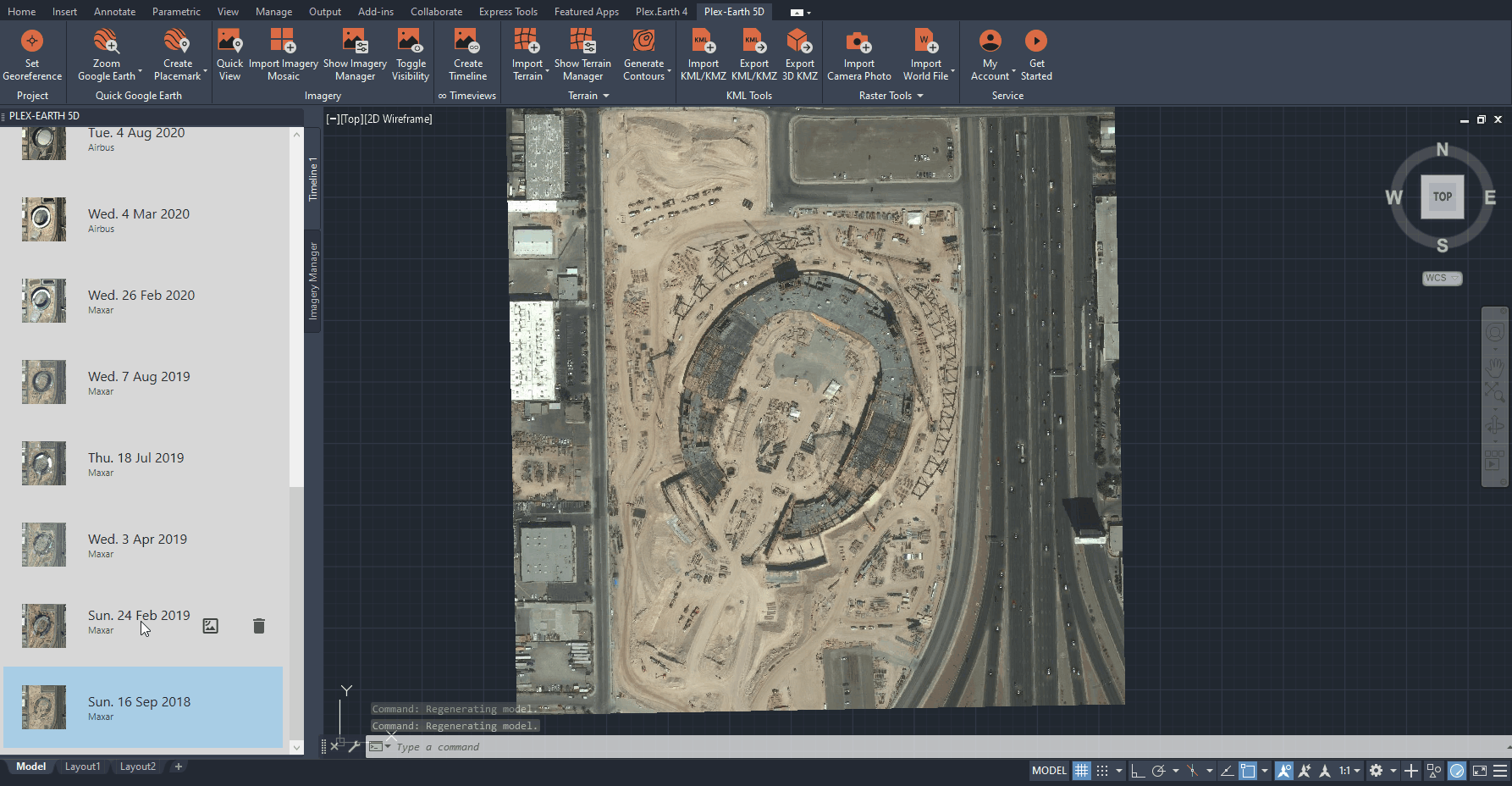 We hope that you have found this tutorial on how to pinpoint the date of your satellite images, helpful. Feel free to contact us at support@plexscape.com for any questions you may still have.
Don't have Plex-Earth yet? Explore all the features and potential benefits of this software; install a fully functional 7-day free trial of Plex-Earth now!
Compatibility includes:
AutoCAD Version: 2023, 2022 , 2021 , 2020 , 2019 , 2018 , 2017 , 2016
Civil 3D® Version: 2023, 2022 , 2021 , 2020 , 2019 , 2018 , 2017 , 2016
AutoCAD Architecture Version: 2023, 2022 , 2021 , 2020 , 2019 , 2018 , 2017 , 2016
BricsCAD Pro: V22 , V21