In AutoCAD, when printing (plotting) a drawing to PDF, it is possible the underlying imagery that is created with Plex-Earth, does not appear in the output.
Below can be found a list of things a user should check, in order to avoid this issue from occurring.
Cause 1.
Make sure that the "Plot Mode", in the Imagery Manager, has been set to ''Final'', as shown below: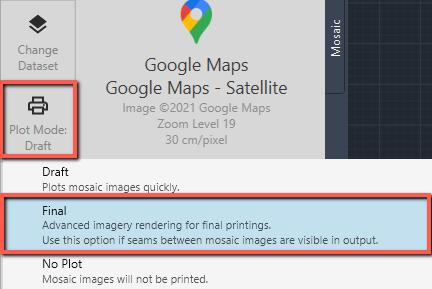 Cause 2.
Select the imagery and open up "Properties".
Make sure that the imagery layer does not belong to the Defpoints layer.
This can be checked from the "Layers" panel as well.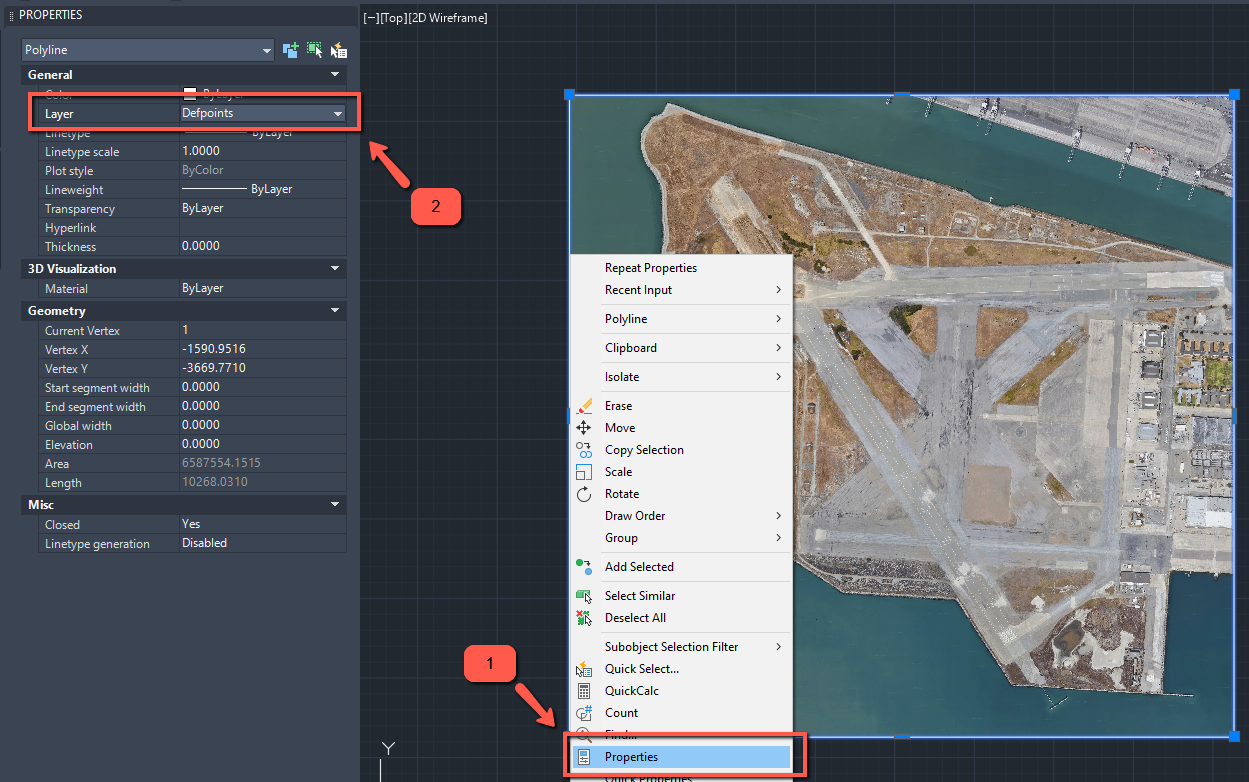 Cause 3.
Click on the "Layer Properties" button and open the "Layer Manager".
Make sure that "Plot" is not disabled to the layer assigned to the imagery.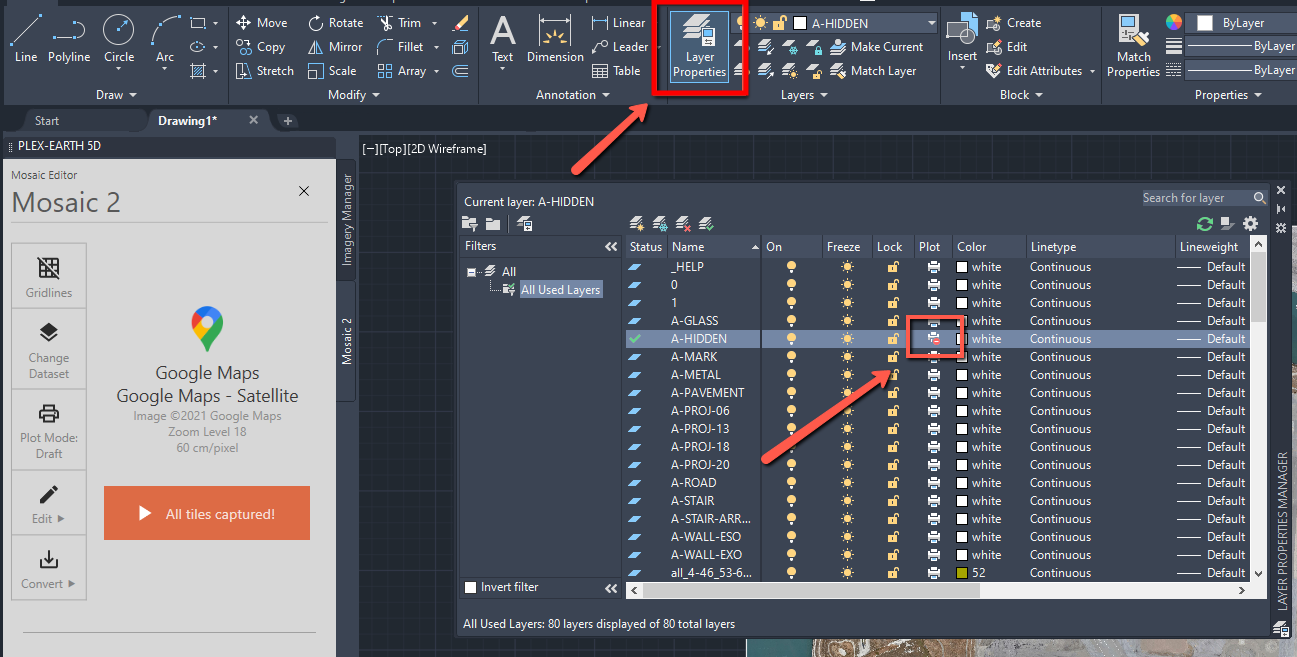 Cause 4.
Scroll down on the "Block Reference" palette.
Check if the ''Copyright'' parameter's value has been set to ''COPYRIGHT''. If so, delete it.
Just leave this field empty.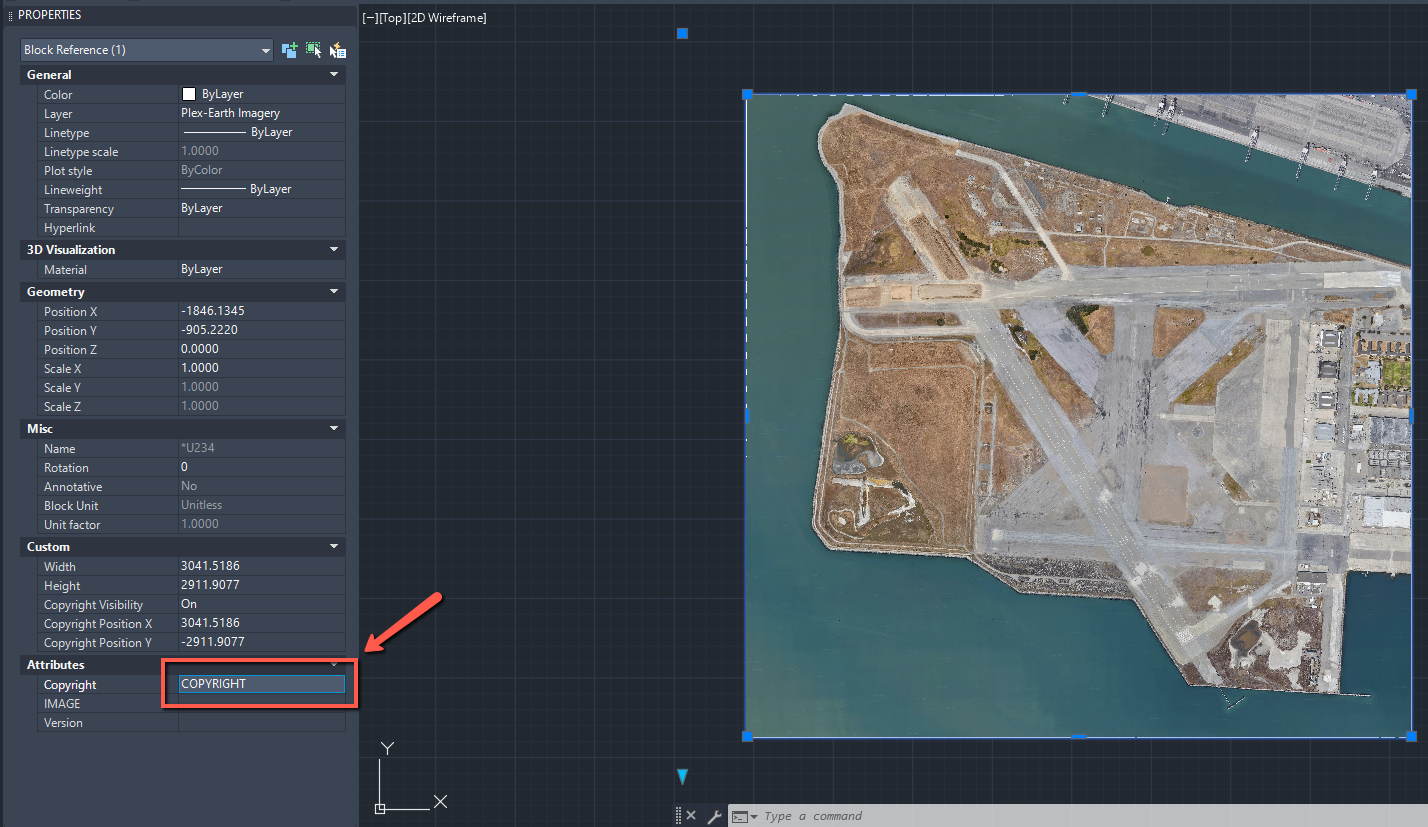 Cause 5.
Visit the ''Plot options'' section on the ''Plot'' palette.
Make sure that ''Plot in background'' has been unchecked.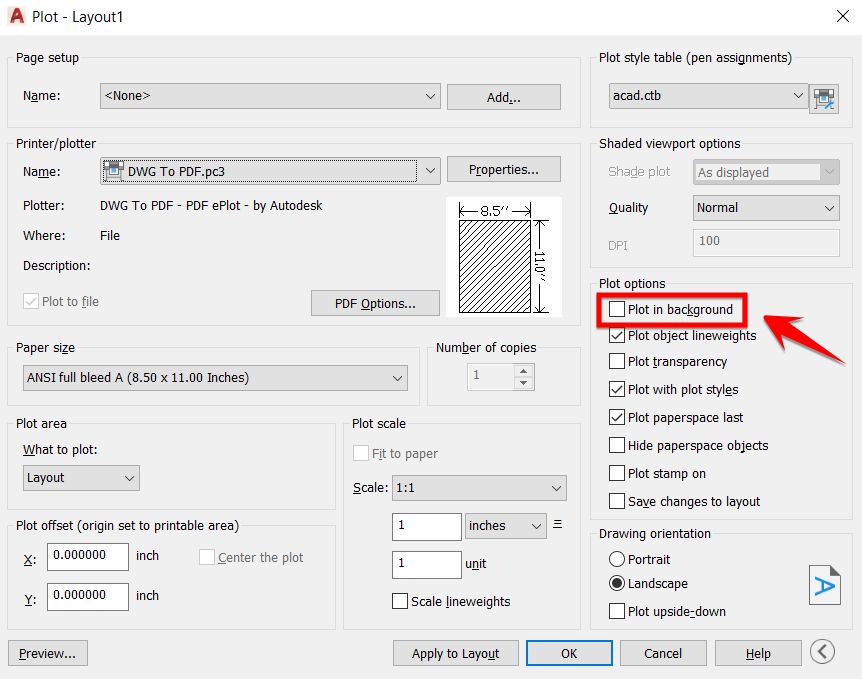 If you are still experiencing problems, please contact us at support@plexscape.com.