Simply copy and paste your KML objects from Google Earth to AutoCAD and BricsCAD using Plex-Earth Lite.
Introduction
Plex-Earth Lite's, goal is to give access to every CAD user, to the privilege of Plex-Earth's features, regardless of the budget they can offer.
We acknowledge that visualization of the project area's ground data is of utmost importance, for every engineer in the field, so we would like to provide that to the world of AEC as easy and free as possible.
One of the features we have developed to give instant access to Google Earth's elements is the ability to simply copy and paste KML objects from Google Earth to CAD.
To find out more about this feature, just keep reading the following part of this tutorial!
Step 1. Creating a Google Earth Element
Let's start by opening our Google Earth and creating the desired elements.
On the toolbar at the top, click on the icon of the element that you would like to create.
You can choose among the four options of Google Earth which are:
1. Placemark
2. Polygon
3. Path
4. Imagery Overlay

Create your element on the map and then customize your element properties on the pop-up window. For this tutorial, we will create a polygon (see purple triangle below).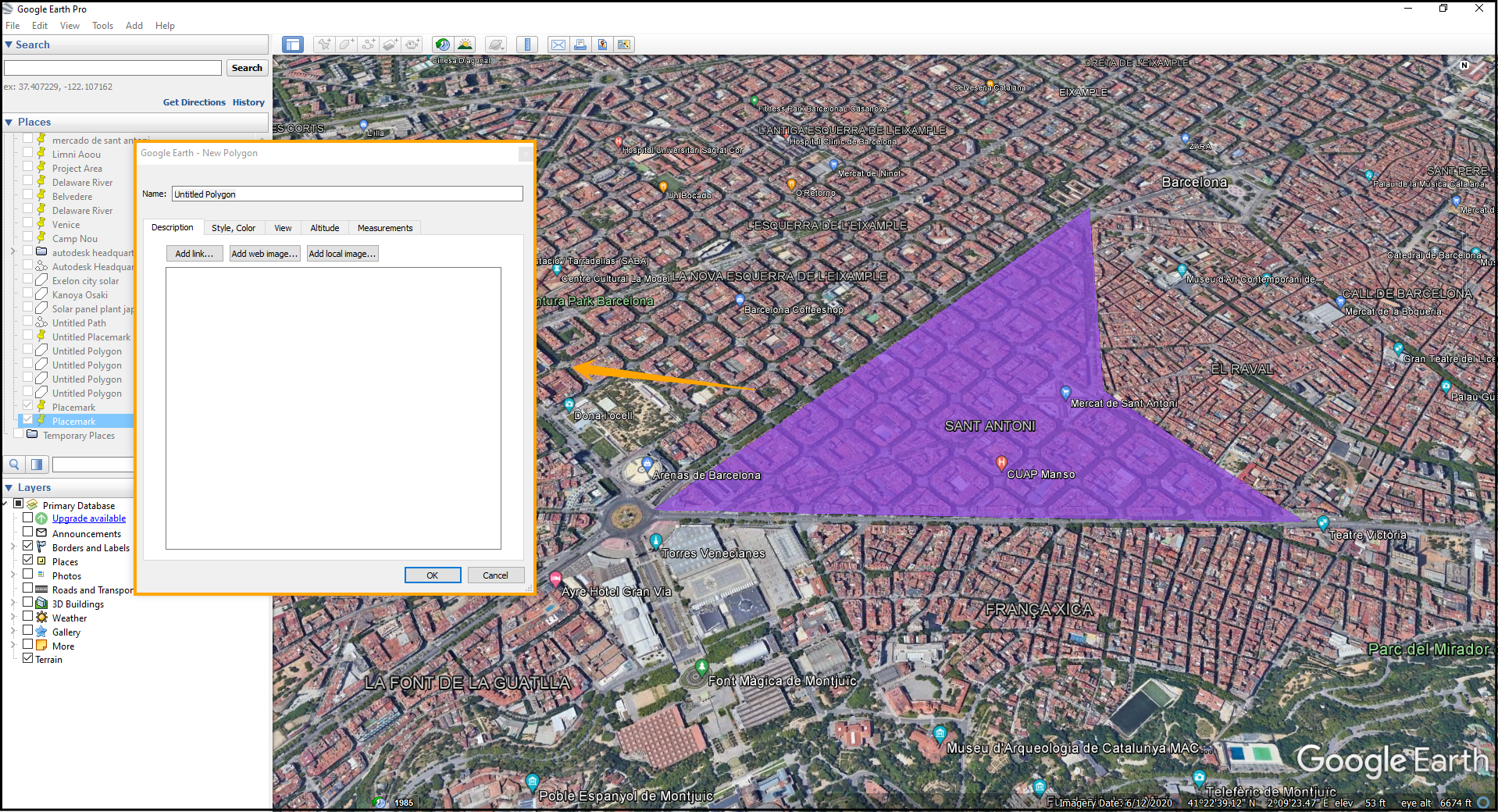 You may skip this step if you already have a KML file. Just open it in Google Earth and then reveal the KML layers by ticking the box beside it on the Places tab of the side bar.

Step 2. Copying the GE elements
Once displayed on the map, you can copy those elements.
NOTE: Keep in mind that with Plex-Earth Lite you will be able to copy and paste in CAD one element at a time!
To do so, right-click on the object that you would like to paste in CAD. Click on "Copy".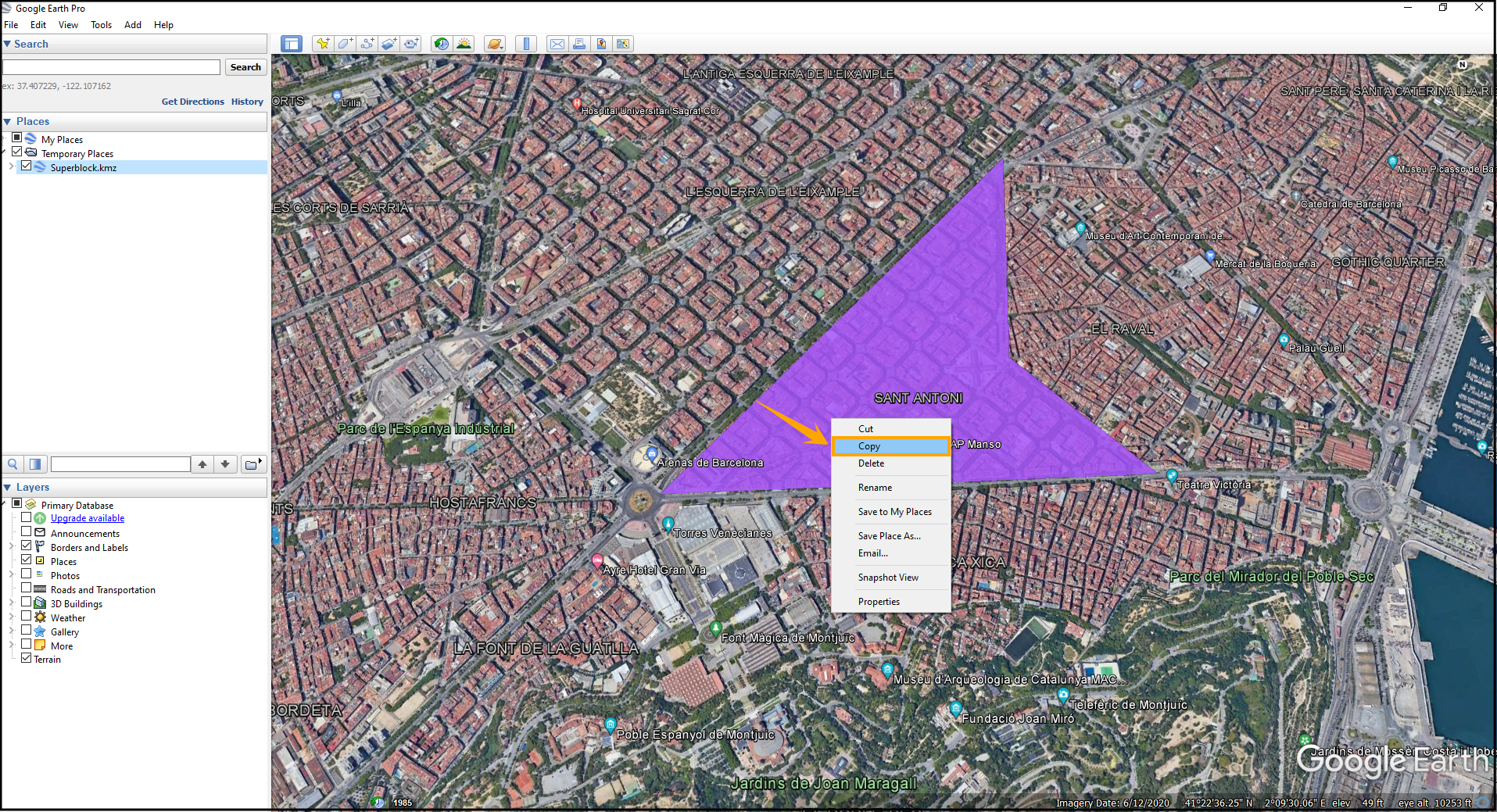 Step 3. Pasting the GE elements
After copying, simply go back to your DWG file in AutoCAD or BricsCAD and paste the item. Here are the different methods of pasting GE elements to CAD via Plex-Earth:
using the

Ctrl+V

command on your keyboard
right-click -> Clipboard -> Paste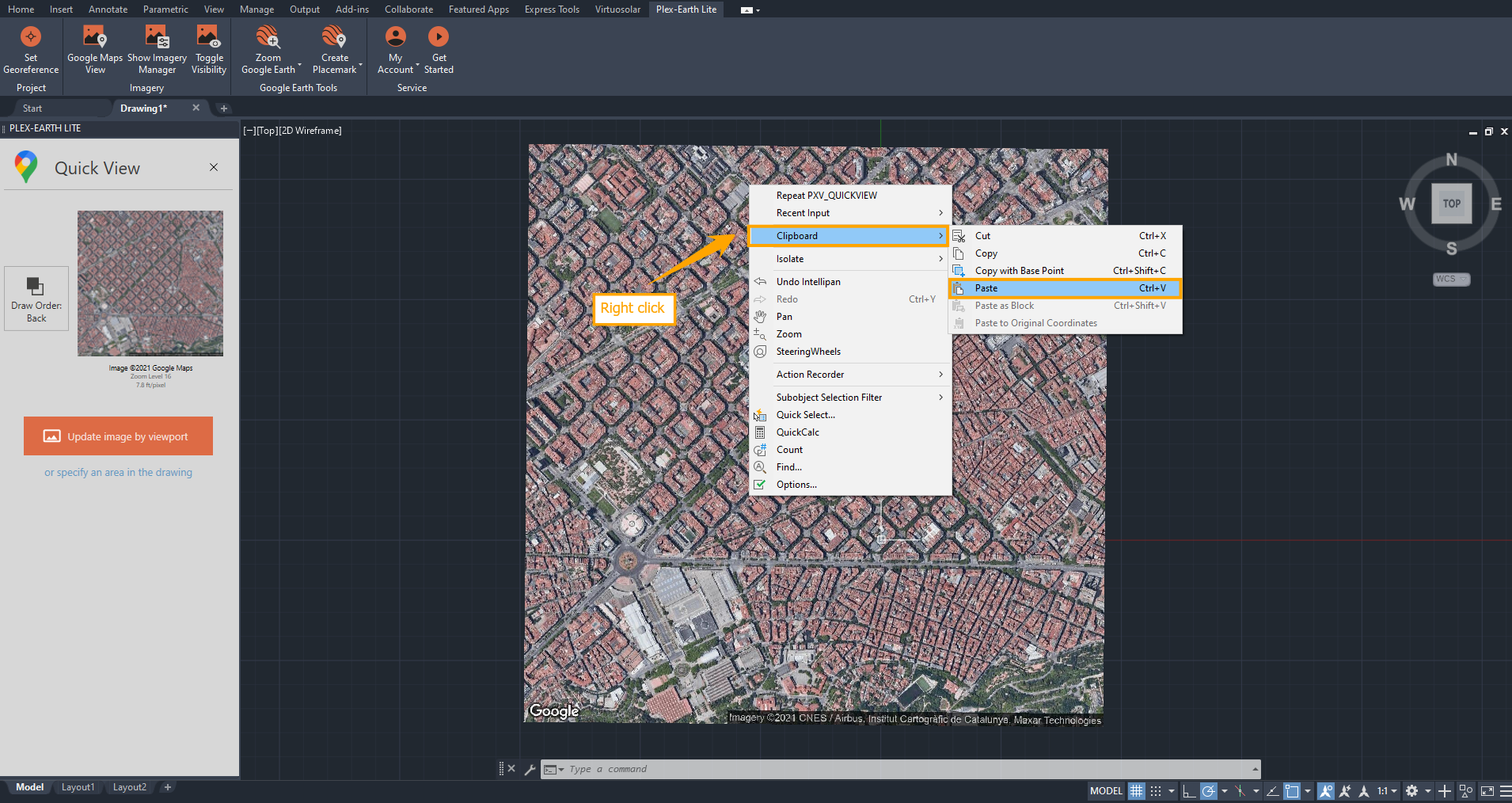 typing

PASTECLIP

on the command line

typing

PXV_PASTE

on the command line

Layer Properties Considerations
Not all GE elements will retain their existing layer properties when pasted to AutoCAD.
In cases like this, set up AutoCAD layers first for the elements you'd like to fetch before pasting, and make sure to enable the desired layer so the element will have the AutoCAD layer properties.
Go to ''Home'' -> ''Layer Panel'' -> ''Layer Properties'' (or type in "LA" on the command line and then hit the ''Enter'' button on your keyboard).

Next, double-click on the desired layer to enable it. There will be a checkmark on the left side, indicating that the layer has been enabled.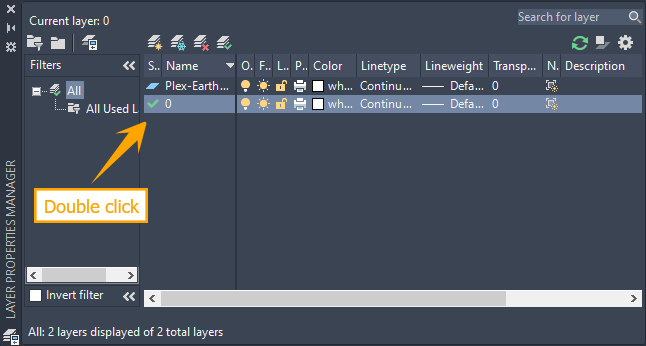 You may now proceed with pasting the GE element and it should adapt the properties of the enabled AutoCAD layer.
For this example, even if an AutoCAD layer is enabled, the GE element, which has its embedded properties that can be edited in Google Earth, will retain them when pasted onto AutoCAD.
Conclusion
Coping & Pasting Google Earth Elements in CAD, is a magnificent tool of Plex-Earth Lite, that we are sure will be an integral part of your everyday design routine.
So, don't waste any time, give it a try today and experience one Plex-Earth's magics, by downloading Plex-Earth Lite on your computer.

Feel free to contact us at support@plexscape.com for any questions you may have regarding the use of Plex-Earth. Our Customer Service Team will be glad to help you!