In some cases, when you try to select an option from the BricsCAD command line to proceed with a Plex-Earth command, you may receive the following error: Unable to recognize entry. Please try again.
To resolve this situation, you will need to anchor Plex-Earth's Imagery / Terrain Manager to the left or the right of your workspace. Just right-click the Imagery or the Terrain manager when floating and select anchor left or right. Then perform again from the start the command you need to use.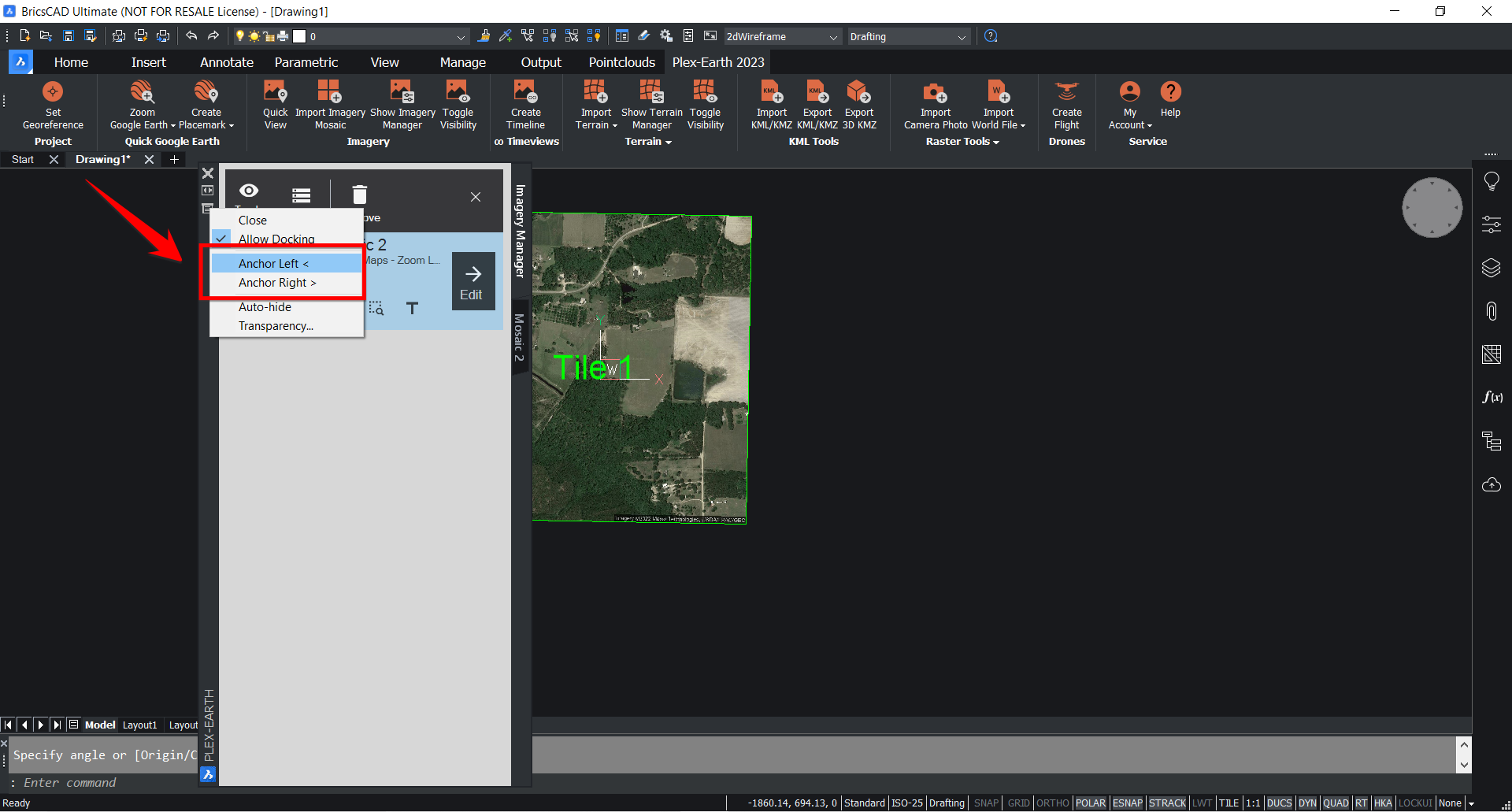 You shoud be able to select any option of the Plex-Earth commands on the command line without any issue.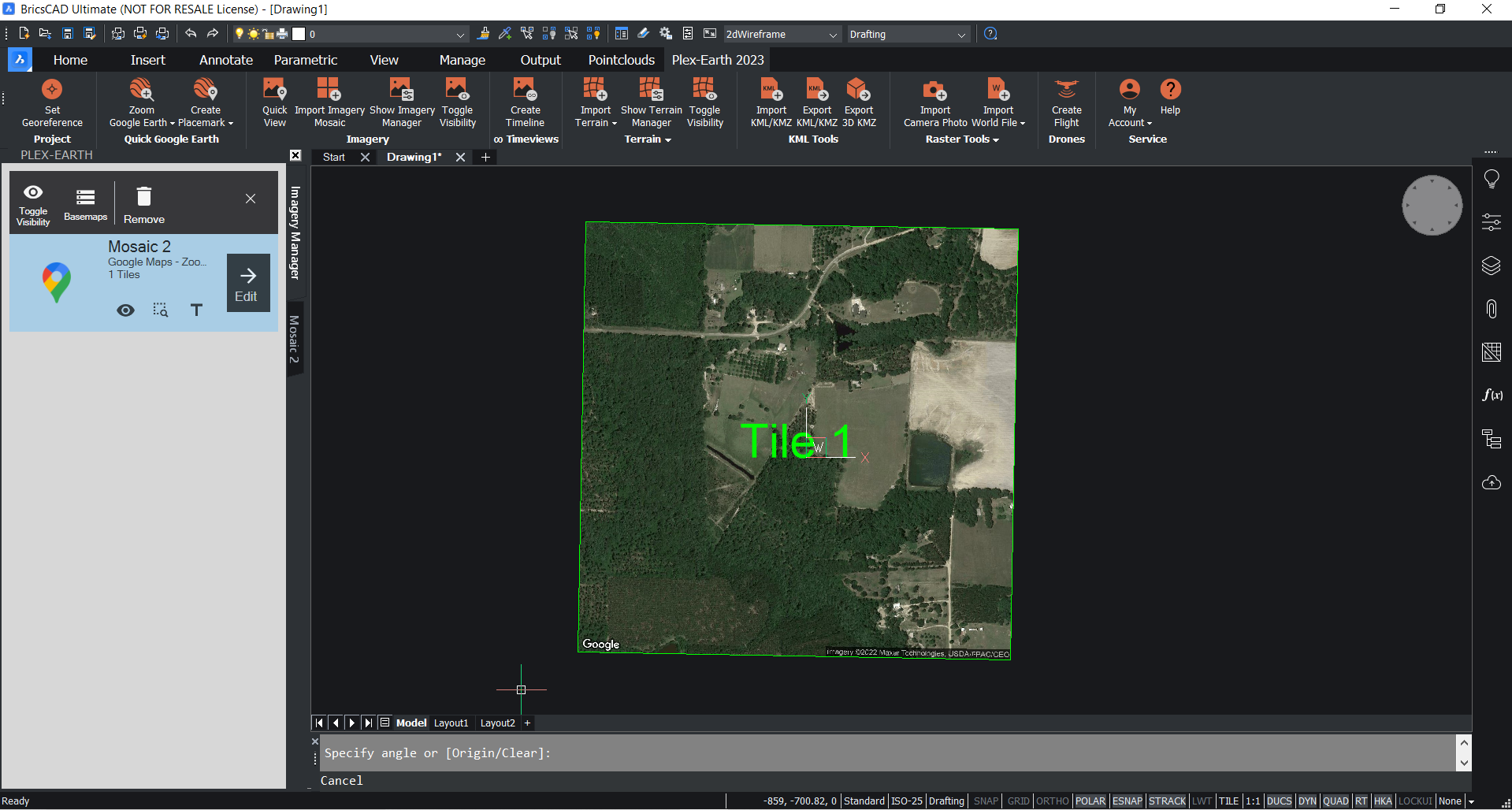 Feel free to contact us at support@plexscape.com for any questions you may have and our Customer Support Team will be glad to assist.