Geonorge is the national website for map data and other geographical location information in Norway.
Geonorge is part of Norge digitalt, Digital Norway, a partnership involving public enterprises that are responsible for establishing and managing map data and other location information. Geonorge is developed and run by the Norwegian Mapping Authority on behalf of members of the Norge digitalt partnership.
In order to connect to the Geonorge WMS, please follow the steps here, and paste the following URL when setting up a new map layer:
https://wms.geonorge.no/skwms1/wms.topo4
Tick the boxes of the layers provided by the WMS server that you wish to display on your custom map.
For example, as shown below, we selected "Administrative Grenser", "Anleggslinjer", "Anleggspunkter", "Arealdekkeflate", "Arealdekkepunkter" & "Bygninger".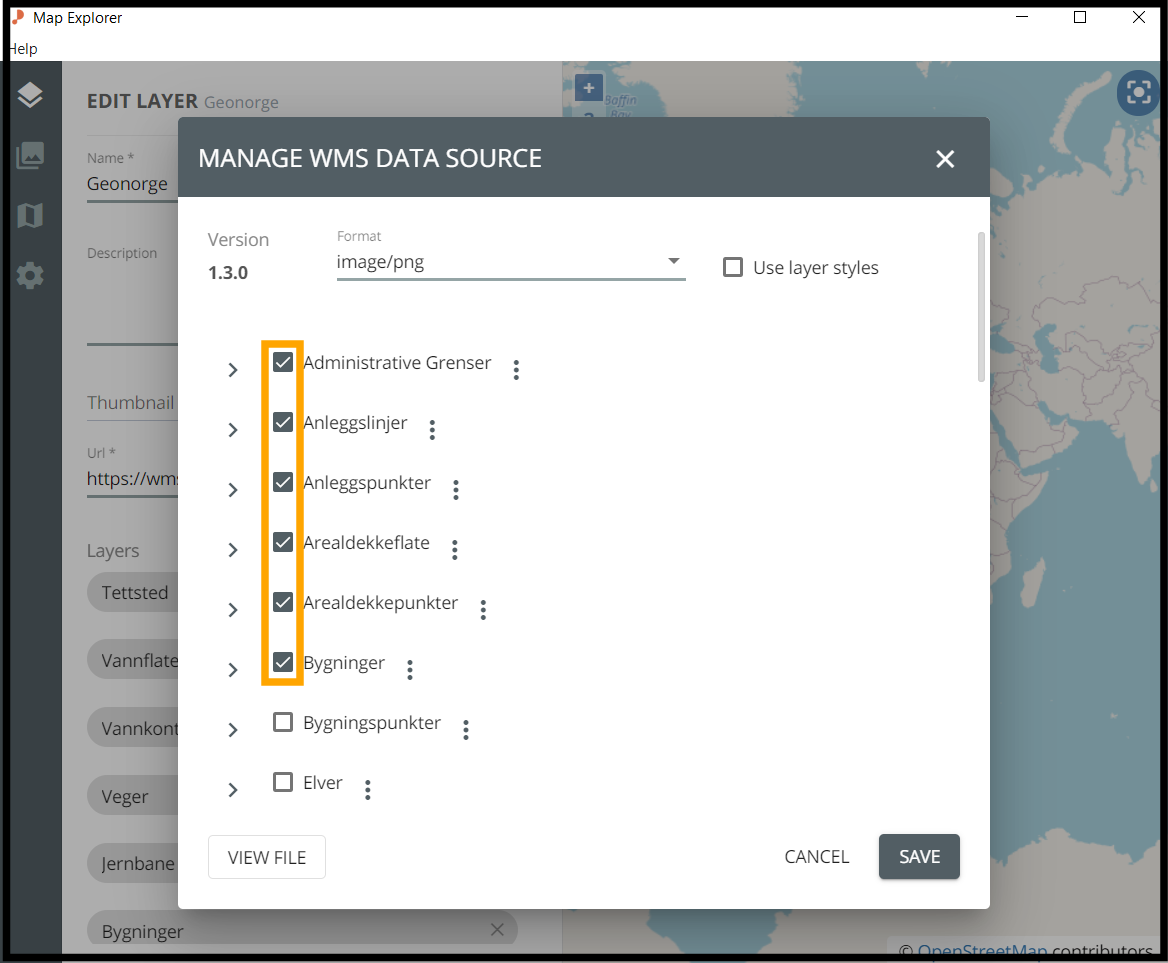 Then, you can proceed with importing your layers in your CAD drawing, by following the usual steps and by setting this Custom Map as your provider.
Connect to the Geonorge WMS, and be informed about the latest changes in the Norwegian landscape to apply to your project designs through Plex-Earth.
We hope that you have found this introduction on how to connect to the Geonorge WMS (Norway), helpful. Feel free to contact us at support@plexscape.com for any questions you may still have.
Don't have Plex-Earth yet? Explore all the features and potential benefits of this software; install a fully functional 7-day free trial of Plex-Earth now!

Compatibility includes:
AutoCAD Version: 2023, 2022 , 2021 , 2020 , 2019 , 2018 , 2017 , 2016
Civil 3D® Version: 2023, 2022 , 2021 , 2020 , 2019 , 2018 , 2017 , 2016
AutoCAD Architecture Version: 2023, 2022 , 2021 , 2020 , 2019 , 2018 , 2017 , 2016
BricsCAD Pro: V22 , V21