Workaround for older software builds (23.0):
In Plex-Earth 2023, Google Earth is offered among our terrain provider list. You will need to follow the guidelines below to activate it.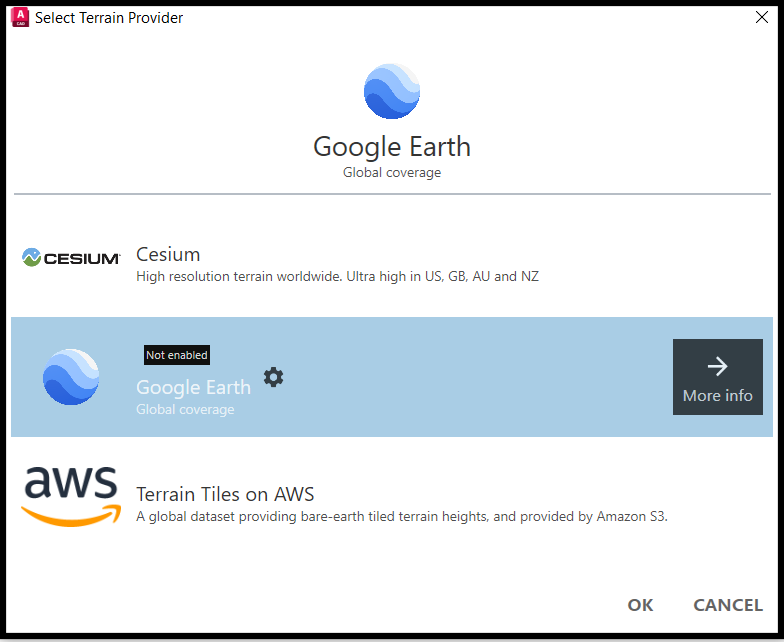 If you are using version 7.3.4 of Google Earth, you will face communication issues with Plex-Earth.
What happened? The automatic (forced) update of Google Earth to version 7.3.4 does not allow access to the communication protocol COM API, which is utilized by third-party programs, like Plex-Earth, in order to make use of the application.
To resolve it, you will need to use a previous version of Google Earth (7.1.8).
Therefore, please follow the steps below (make sure to follow this exact order):
1) Uninstall Plex-Earth and Google Earth.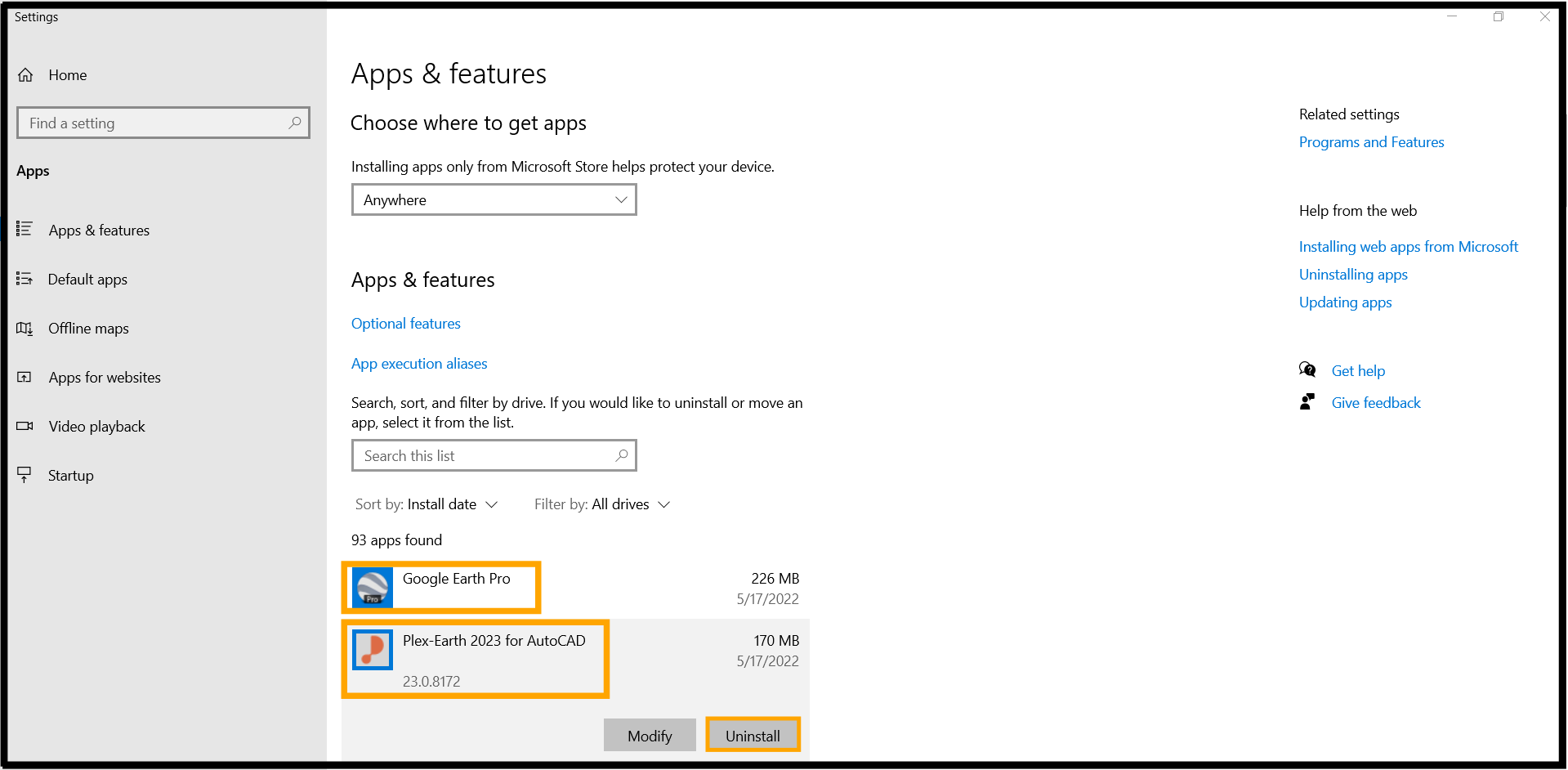 2) Delete any remaining Google Earth folder from C:\Program Files or C:\Program Files (x86).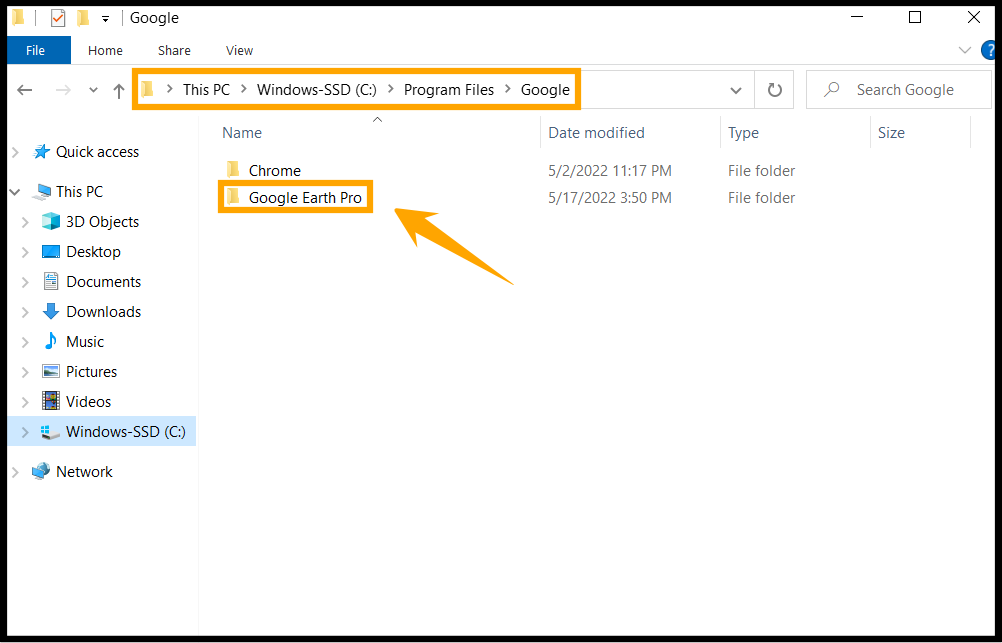 and any other folder that contains relevant Google Earth files, as shown below. The most common ones you will find are in the following locations. Also, delete any empty folders you may find in all the respective "Google" folder.

3) Restart your computer.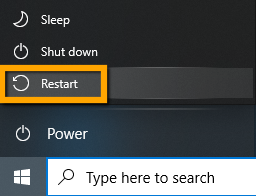 4) Download and install Google Earth 7.1.8 by clicking here, which has identical images but does not auto-update.
Choose to NOT run the application after the installation, as shown in the image below: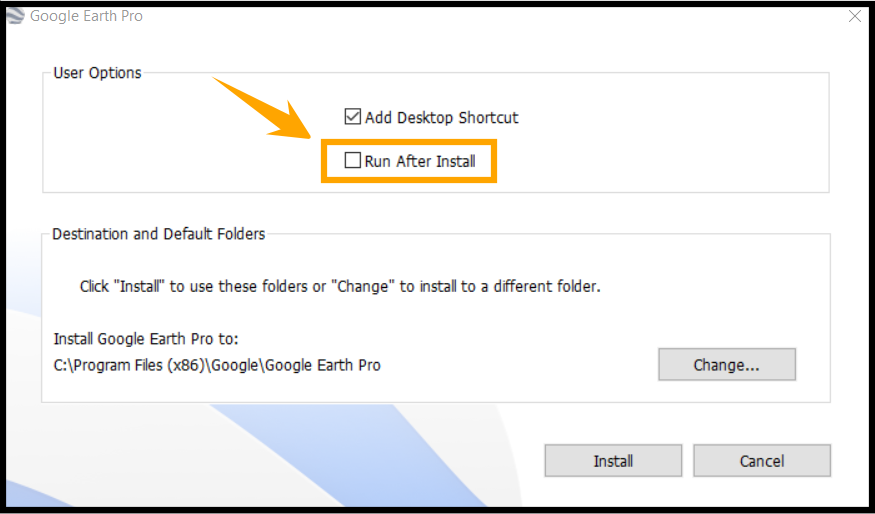 5) Download and install the latest release of Plex-Earth.
https://plexsca.pe/dl/pe23/acad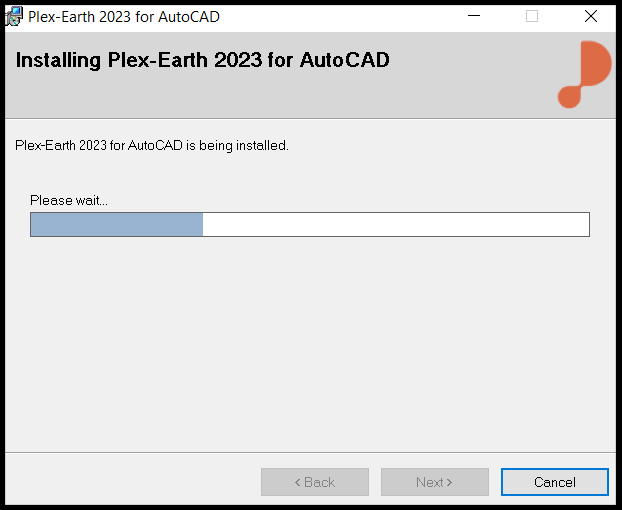 6) Open AutoCAD and use Plex-Earth.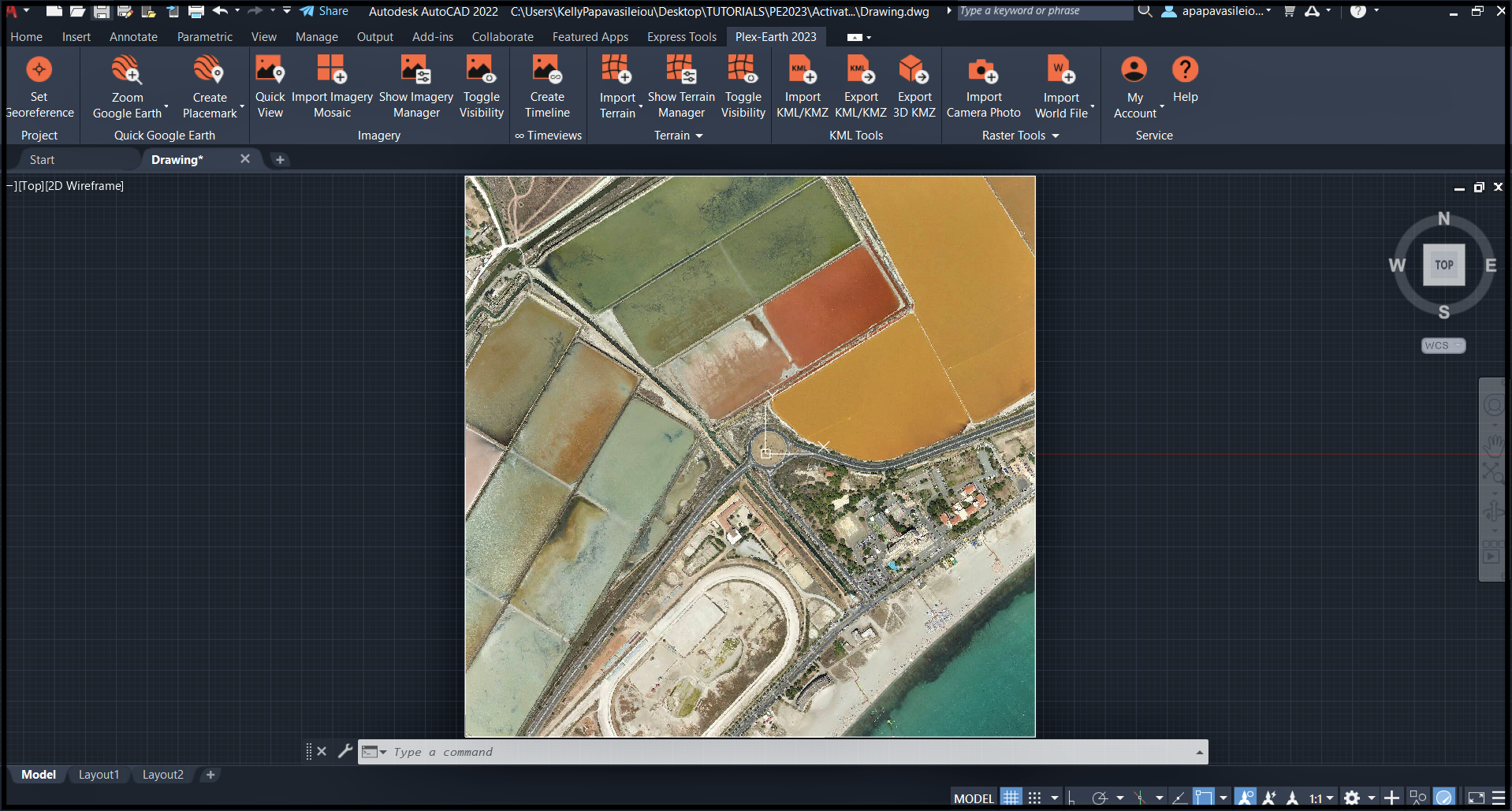 If the above solution does not work, you may have to perform a clean installation of Plex-Earth and Google Earth. You can see how to proceed with that in this troubleshooting showing how to perform a clean installation of both Plex-Earth and Google Earth.
We hope that you have found this tutorial on how to activate Google Earth as a terrain provider, helpful. Feel free to contact us at support@plexscape.com for any questions you may still have.
Don't have Plex-Earth yet? Explore all the features and potential benefits of this software; install a fully functional 7-day free trial of Plex-Earth now!
Compatibility includes:
AutoCAD Version: 2023, 2022 , 2021 , 2020 , 2019 , 2018 , 2017 , 2016
Civil 3D® Version: 2023, 2022 , 2021 , 2020 , 2019 , 2018 , 2017 , 2016
AutoCAD Architecture Version: 2023, 2022 , 2021 , 2020 , 2019 , 2018 , 2017 , 2016
BricsCAD Pro: V22 , V21