Surveying with drones can offer plenty of benefits in relation to traditional methods of obtaining data. Usually, drone measurements are designed for surveyors who need high accuracy, efficiency, and quickness, and their database consists of excellently detailed 2D orthomosaics and 3D models.
But what is an orthomosaic?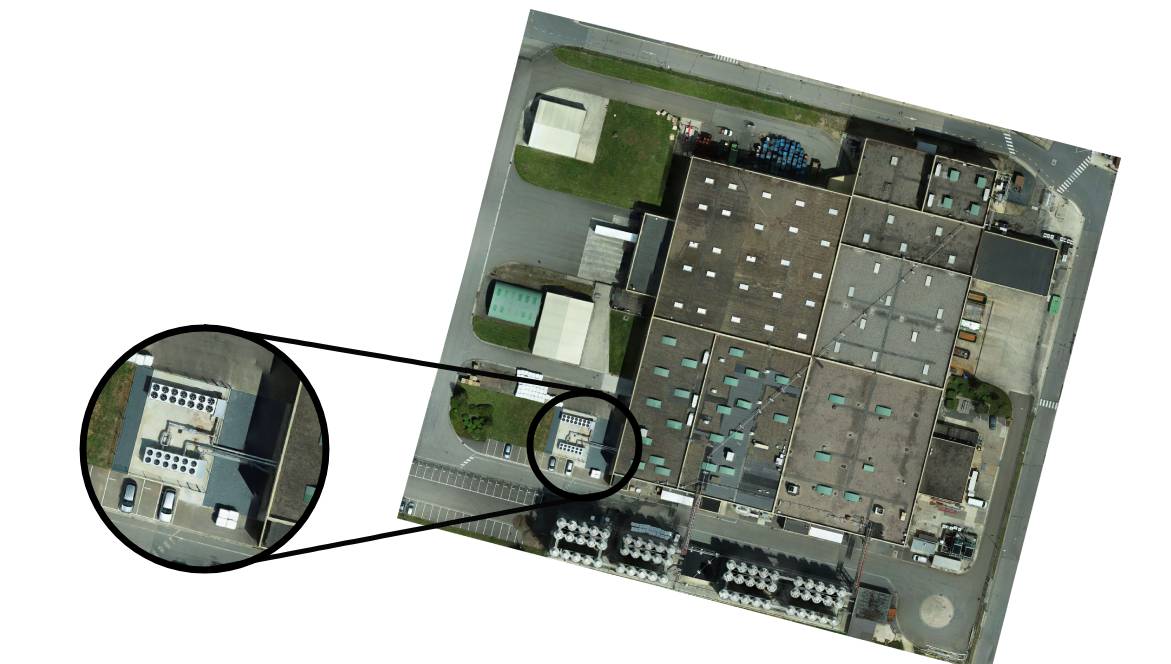 An orthomosaic image is a high-resolution aerial image taken by a UAV, made by combining many smaller images called orthophotos. The distinctiveness of these photos unlike satellite imagery is that they are geometrically corrected ("orthorectified"). This correction has succeeded to be so precise that can be used to measure true distances, as it is considered an accurate representation of the Earth's surface.
What is wrong with satellite imagery and why do we need orthomosaics?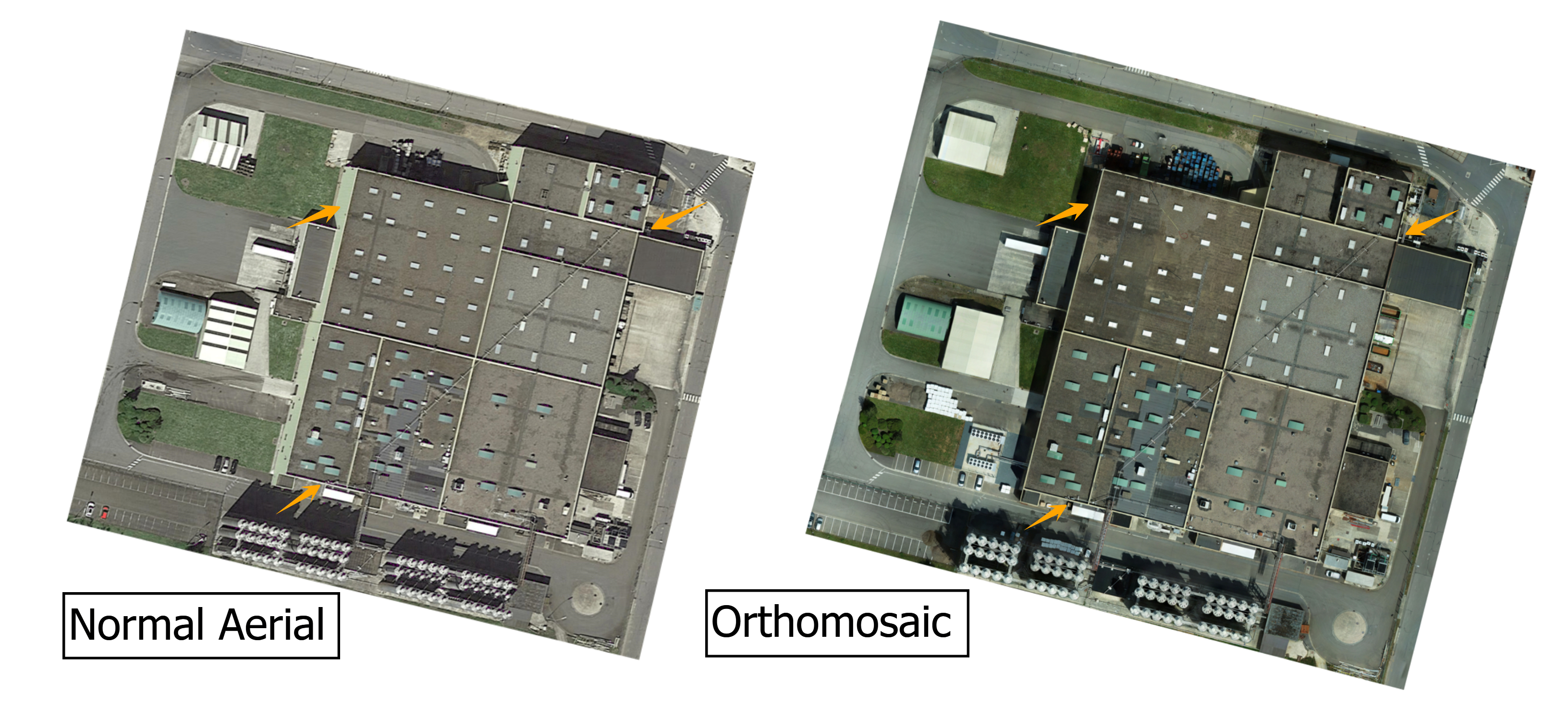 Satellite images normally cover wide areas, which due to the curving of the earth's surface makes the satellite sensor not look straight down (nadir) at the earth in all areas. This effect causes some orthophotos at the edges of the scene to appear having a perspective view, not nadir. In those photos you can see the sides of buildings and other objects, and the perspective changes depending on where the photo was taken, making the orthophotos always have limited accuracy in relation to the general image. Adding to this any fluctuation in the topography can generate a way bigger distortion, reducing, even more, the correctness of the image.
How can

distortion

be fixed?
Luckily the accuracy of a satellite image can be improved by a process called orthorectification. This method corrects inaccuracies, such as perspective view, lens distortion, and camera angle, in the form of feature displacement and inconsistent scaling caused by sensor orientation, topographical variation, and the curvature of the earth. So after the orthorectification, the imagery has a perfectly straight-down view of all objects in the frame and is ready to be used for any surveying purpose, such as feature extraction and direct measurement.
What orthomosaics can offer and in which fields can they be used?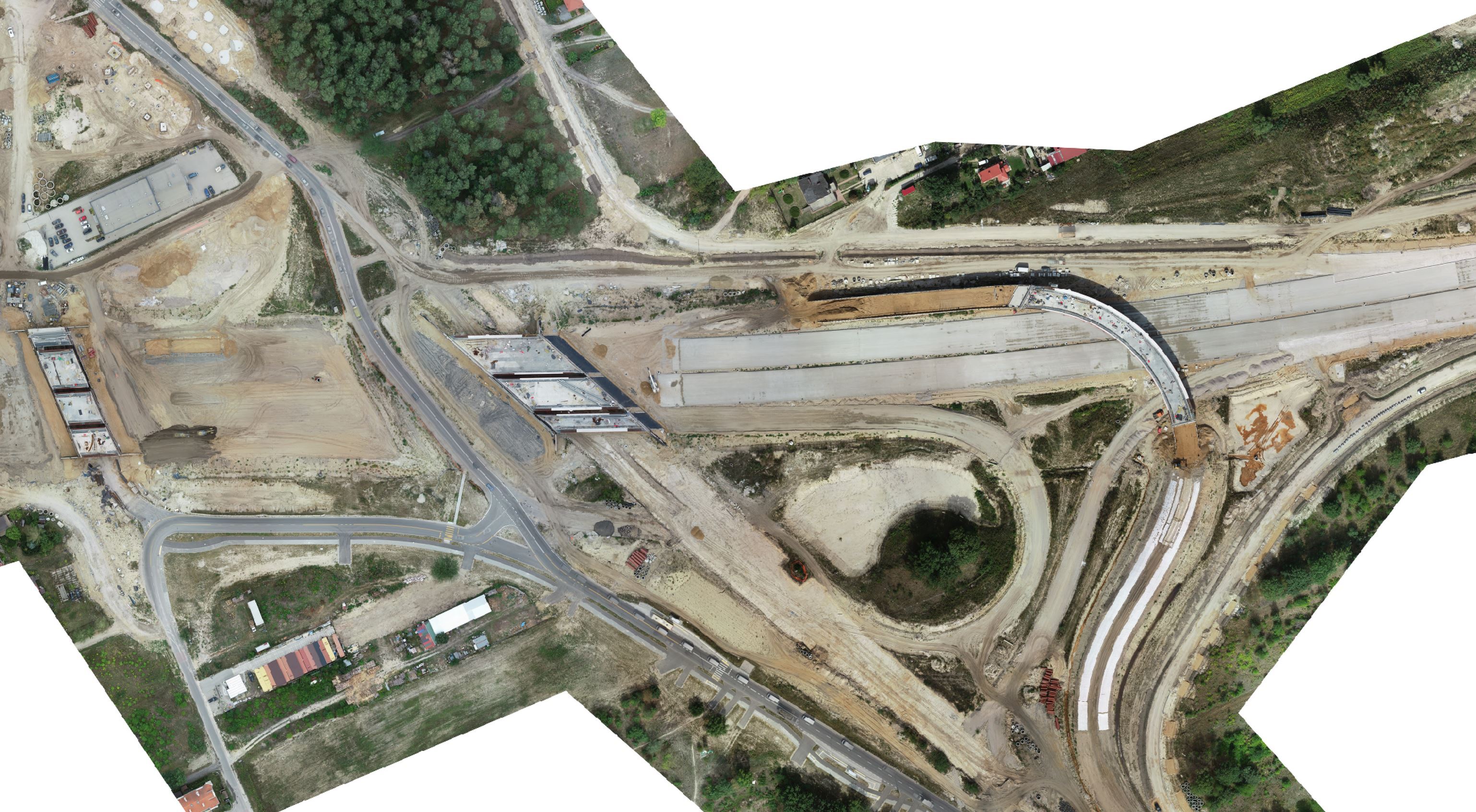 One of the main reasons orthomosaics tend to be used is for their Up-to-date views of land areas. This way the construction phases of a new project can be monitored, any land change due to natural disaster causes can be tracked, as well as the suitability of land for construction can be evaluated.
Another valuable use of orthomosaics, is the high accuracy of measurements achieved. Orthomosaics are highly required in construction, for offering precise measurements to calculate the volume of stockpiles, estimate material costs, and collect other valuable data, without the need of engineers actually being in the on-site process. Not to count the importance of remote-surveying, especially during the COVID-19 pandemic.
Generally, orthomosaics are an essential tool for various fields and they can offer great help in many scenarios. Apart from the Construction industry, the highest demand for orhomosaics is in Real Estate, Environmental Conservation, Agriculture, Police, and Fire Stations.
How can you create an Orthomosaic with Plex-Earth and Inflights?
Plex-Earth through its recent partnership with drone surveying solution company, Inflights, is proud to be offering drone deliverables, such as orthomosaics, point clouds, and 3D models in AutoCAD.
So, if you would like to also have the accuracy of orthomosaics instantly in your AutoCAD workspace, here are all the necessary steps you need to follow.
Firstly, in order to be able to use Plex-Earth, it is necessary to Georeference your drawing, so that Plex-Earth will know the exact coordinates of your project where the orthomosaic needs to be placed.
After this part is accomplished, you can proceed with starting a drone flight. To do this, click on the "Create Flight" button, on the "Drones" panel of Plex-Earth's ribbon.
Following a closed polyline will need to be selected, which will be the boundary of the area that will be surveyed by the drone (if there is no closed polyline in the drawing, one must be created beforehand).
After the polyline has been selected, a window will pop up, to choose the project type, among the two available options "Terrain" for large-scale projects and "Roof" for small-scale projects. Next, you will be prompted to choose the desired product type, Photogrammetry or Photogrammetry & CAD. Otherwise use, the "Show All Products" button at the bottom right corner of the project type pop-up window, to display all mentioned options.
Lastly, once the desired product is selected, you will either be showcased the automatically calculated price of the product or if the specific price cannot yet be given, you must click on the "Get a quote now!" button in order to receive a firm quotation through email when available. In both cases, once the payment is completed, you will receive an email confirmation that a flight has been created and a link, with all the necessary details.
For more detailed information feel free to check the related tutorial, by clicking here.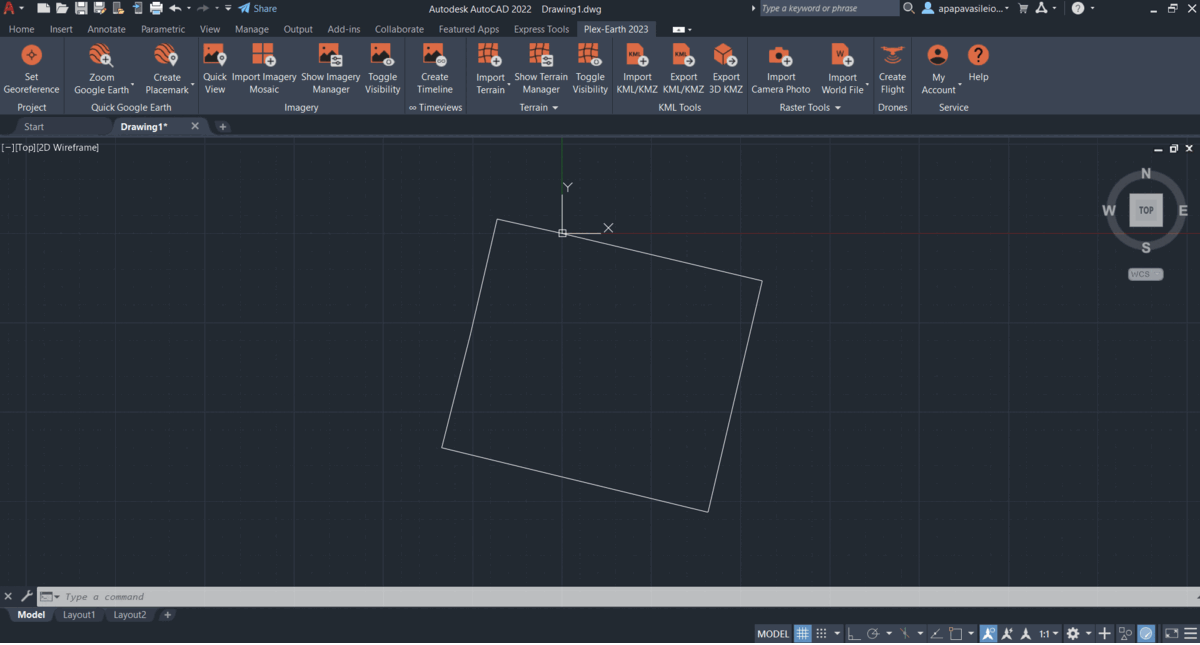 Conclusion
Drones measurements are a new thing in the AEC industry and seem that they are here to stay, considering the high demand for high accuracy data acquisition. Now, with Plex-Earth and Inflight, drone data have never been accessed easier and faster, from the comfort of your office with just a few clicks.
Don't have Plex-Earth yet? Explore all the features and potential benefits of this software; install a fully functional 7-day free trial of Plex-Earth now!

Compatibility includes:
AutoCAD Version: 2023, 2022 , 2021 , 2020 , 2019 , 2018 , 2017 , 2016
Civil 3D® Version: 2023, 2022 , 2021 , 2020 , 2019 , 2018 , 2017 , 2016
AutoCAD Architecture Version: 2023, 2022 , 2021 , 2020 , 2019 , 2018 , 2017 , 2016
BricsCAD Pro: V22 , V21