Key differences between the two versions and their workflow
Everything offered in Plex-Earth 5D is included in Plex-Earth 2023, PLUS enhancements and newly added features. The workflow in both versions is almost exactly the same.
In Plex-Earth 2023, Google Earth is now offered as a terrain data provider. You also have the opportunity to order a custom drone flight for your project area.
Additional Terrain Data Provider - Google Earth
By installing the required version, you can now import terrain data from Google Earth. See how to activate Google Earth as a terrain provider here.
To import terrain from Google Earth, do the steps just like in 5D (tutorial) and select Google Earth as the provider.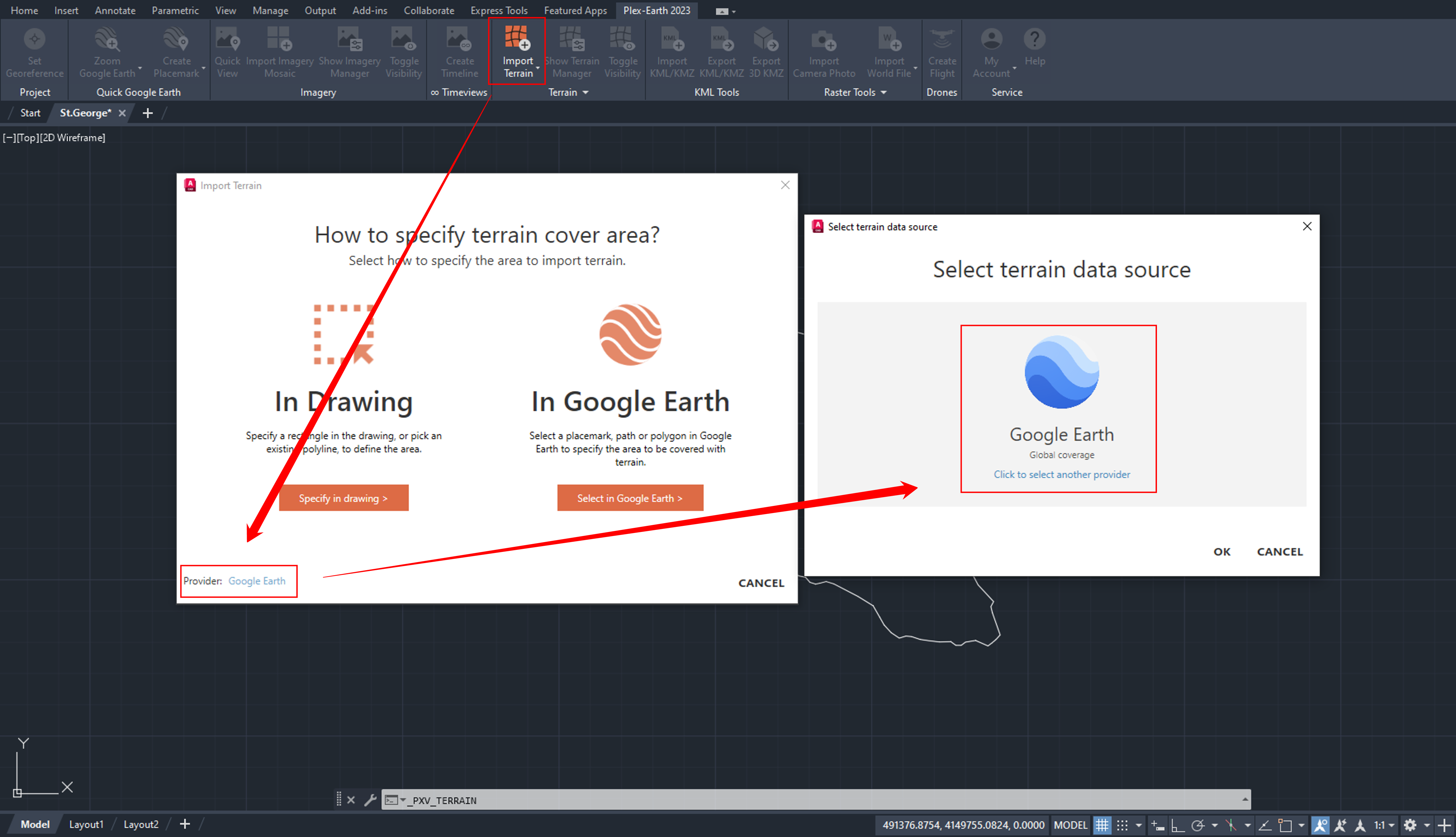 Selecting Google Earth as Terrain Provider in Plex-Earth 2023
You can choose your preferred terrain resolution and even consider the elevations of above-surface features like buildings, trees, etc. available in Google Earth to be included in the terrain import.
Book your own custom drone flight, almost anywhere in the world!
Need high-precision terrain data for your project site? With Plex-Earth 2023, you can now order a drone flight fully-customized to your project's needs.
Book a drone flight via the "Create Flight" button, select a closed polyline of your area of interest, pick your preferred product, and finalize the order. We will keep you posted regarding the flight updates and several deliverables will be sent to you after the flight.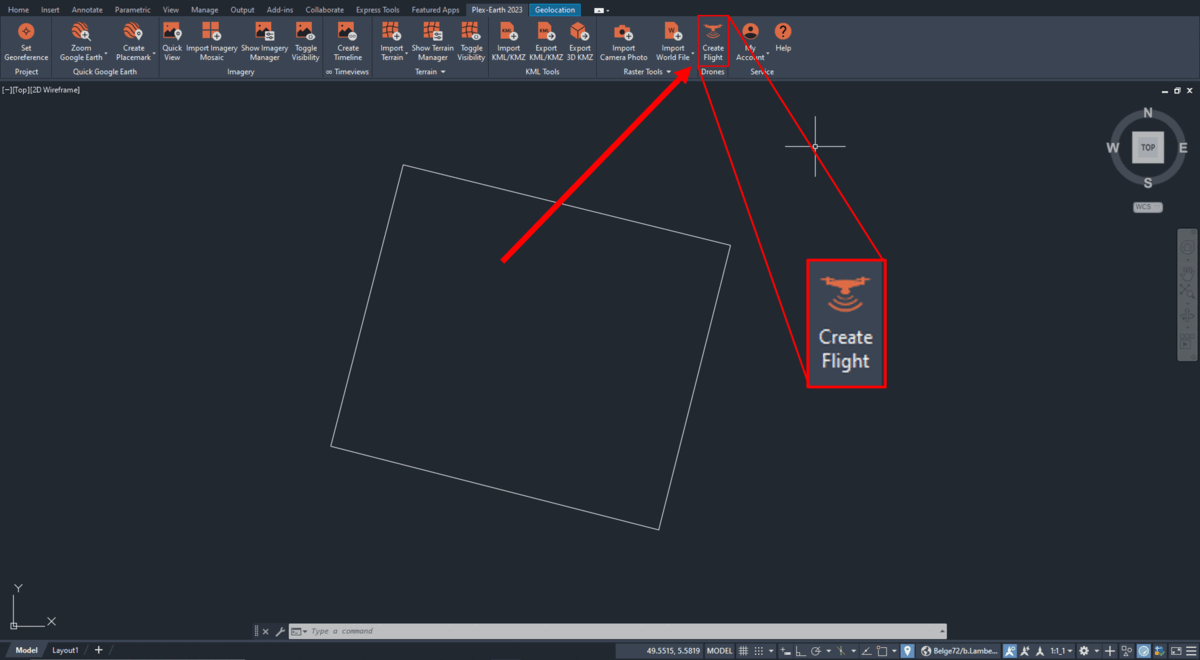 Ordering a Drone Flight with Plex-Earth 2023
To learn more about this new feature, check out this article.
New Subscription Plans
With the release of Plex-Earth 2023, we have also tailored the best subscription plans for you. Have a look at the available plans on our pricing page here.
Want to try it out first?
Explore all the features and potential benefits of Plex-Earth 2023 by installing a fully functional 7-day free trial now! Take note to uninstall Plex-Earth 5D before installing Plex-Earth 2023.

Compatibility includes:
AutoCAD Version: 2023, 2022 , 2021 , 2020 , 2019 , 2018 , 2017 , 2016
Civil 3D® Version: 2023, 2022 , 2021 , 2020 , 2019 , 2018 , 2017 , 2016
AutoCAD Architecture Version: 2023, 2022 , 2021 , 2020 , 2019 , 2018 , 2017 , 2016
BricsCAD Pro: V22 , V21
Ready to upgrade?
Feel free to contact us at support@plexscape.com to discuss your options and we will prepare a custom quote for you.