Plex-Earth Account Console is an administration tool for managing Plex-Earth accounts. The usage of it is to perform various tasks regarding a subscription in the account such as monitoring its usage, deactivating workstations, generating activation keys for the users, etc.
For account managers that have access to this console, you can log in with your credentials here.
In order to get your credentials, contact us at support@plexscape.com.
The main dashboard of the Plex-Earth console is the central place for managing the subscriptions that the company owns.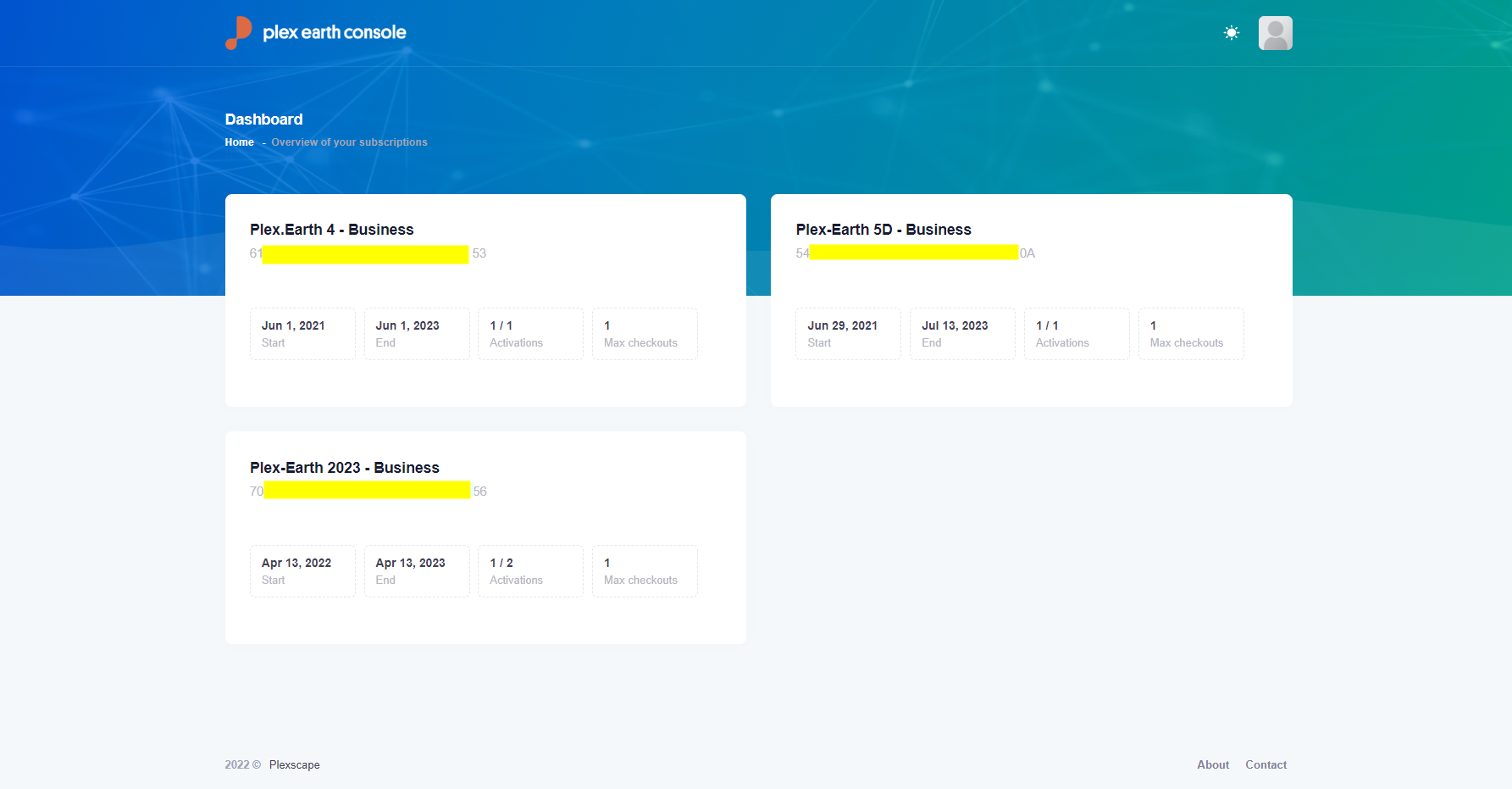 It gives a quick overview of each subscription by displaying the following properties:
The name of the subscription 
The code of the subscription (00000xxxxxxxxxxxxxxxxxxxxxxxxxxxxxxxxx)
The start and end dates of the subscription
Number of activations used over the maximum number allowed
The maximum number of concurrent checkouts that a subscription can have 
You can also find more information about the Plex-Earth Console in the following tutorials:
Managing workstations / Creating activation keys
We hope that you have found this tutorial on the Plex-Earth console, helpful. Feel free to contact us at support@plexscape.com for any questions you may still have.