Generate Surface Volume from Plex-Earth's Terrain
Introduction
In many projects, it is crucial to know the volume of a specific area, in order to make useful calculations and decide how to manage a project. With Plex-Earth 5D is very easy to obtain elevation data and create surfaces. In this brief tutorial, we will present how to quickly obtain volume data, using Plex-Earth's surface, in your AutoCAD drawings.
Step 1: Import a Terrain surface for your area
You can learn how to import a Terrain surface, by clicking here.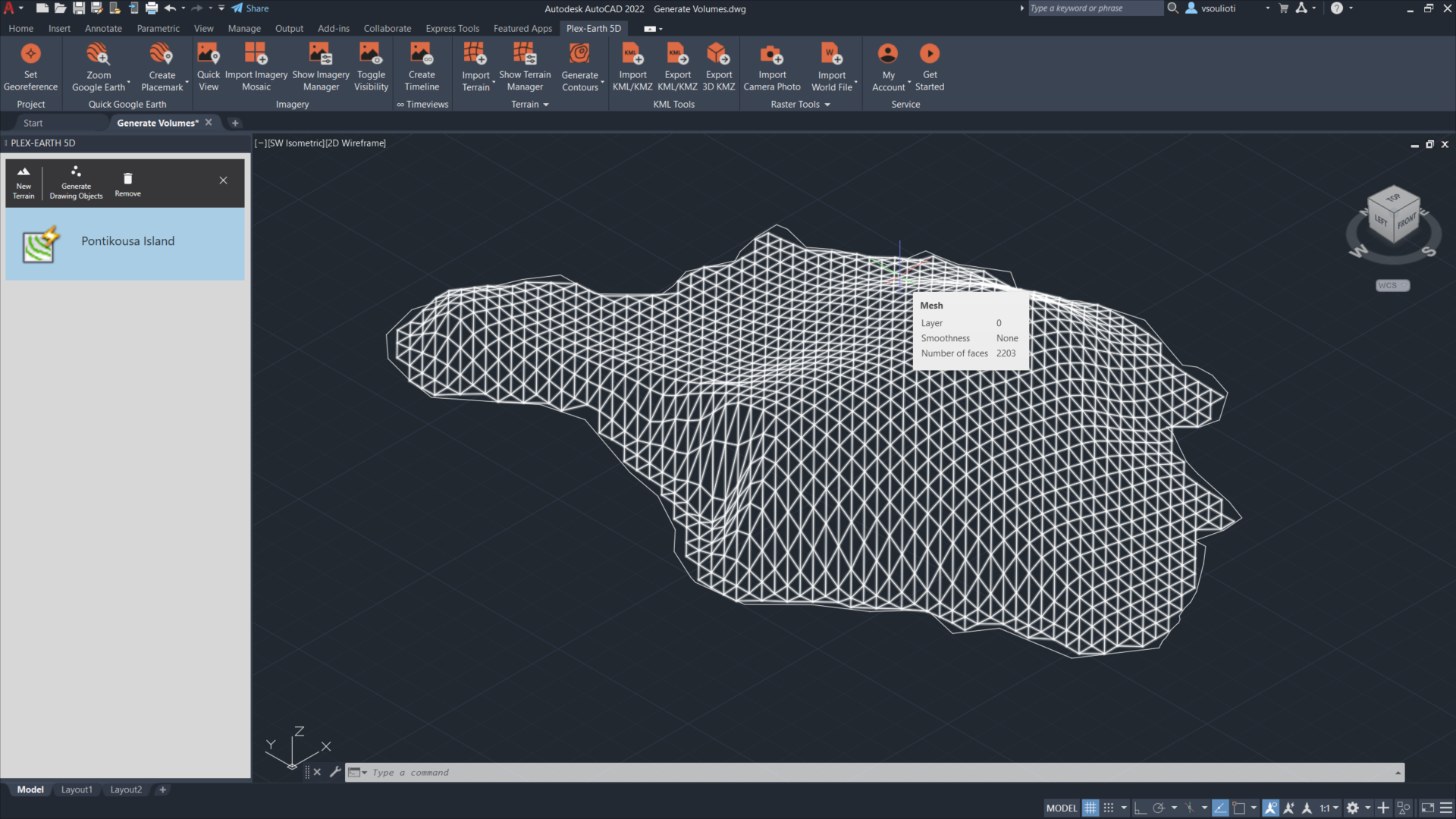 Step 2: Create the Volume Surface
A) Select the Create Volume Surface command
Go to the Plex-Earth 5D Ribbon, and select the command "Create Volume Surface".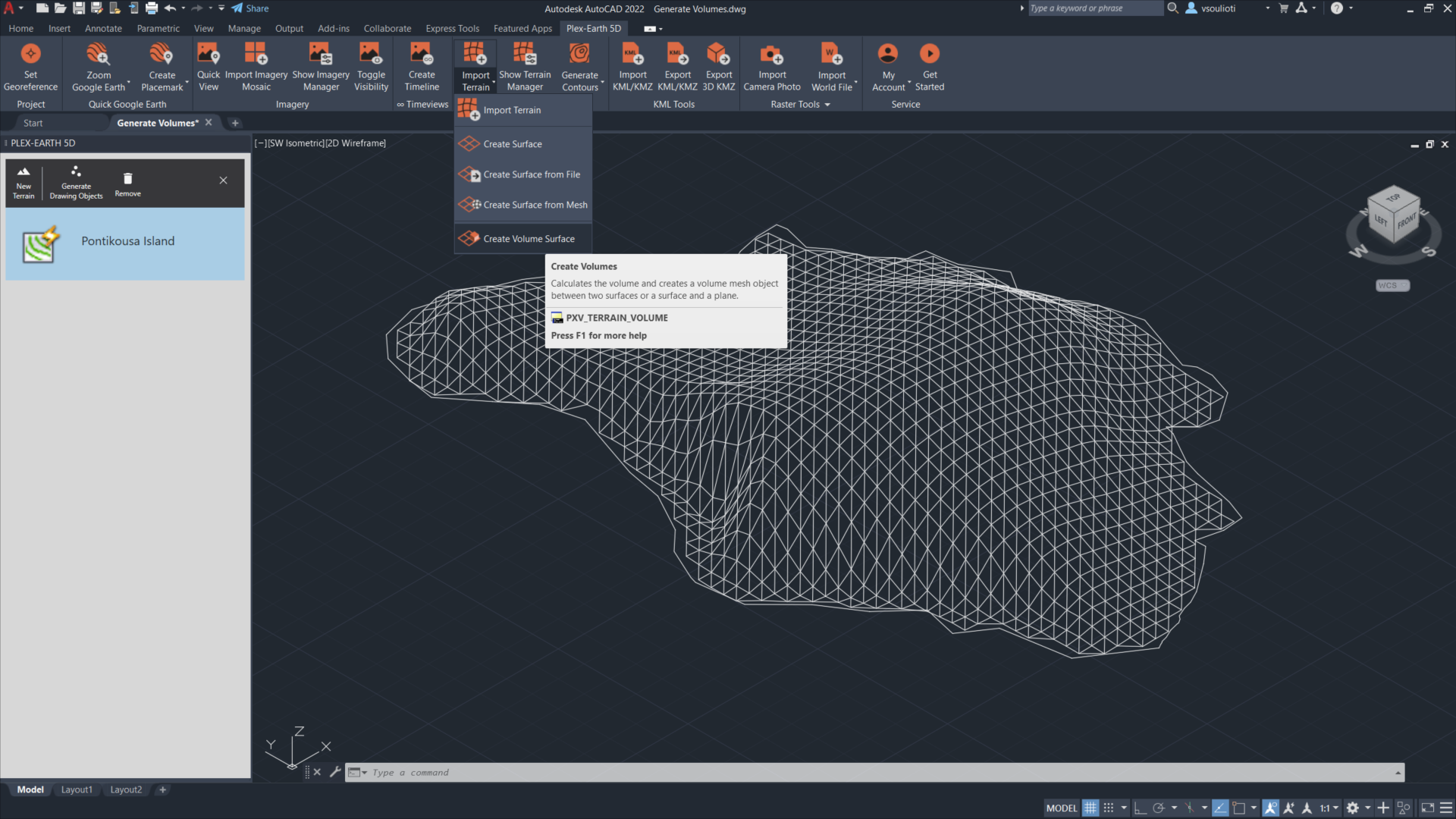 B) Specify Volume Calculation Target Method
There are two methods to calculate your volume surface:
Plane, where you select a specific elevation from which the volume will be calculated
Surface, where you select another surface for the volume to be calculated as a reference

In this tutorial, we will choose "Plane" as our calculation target method.
C) Select Mesh
Now, the terrain mesh to which we want to calculate the volume is defined. In this case, the terrain created in Step 1.

Note: If you had chosen Surface as calculation terrain method in step 3, you should define the base surface in this step.

D) Specify Plane Elevation
In this step, you will set the elevation of the reference plane.

As we want to calculate the full volume of our project area, the plane is set to zero elevation.
Note: If you had chosen Surface as calculation terrain method in step 3, you should define the comparison surface in this step.

5) Specify Grid Spacing
In this step, the desired grid of the calculated volumes is specified. In our example, we will leave the grid spacing to Auto.

Tip: Choosing small values for the grid spacing, will give you a more realistic volume surface, but it will slow down your CAD.
6) Import the Volume Surface in the Drawing
In this step, the import of the Volume Surface in the drawing is confirmed.

Tip: You can choose the Remember my Choice option, in order to skip this step.
The Volume Surface is now successfully created, by using as a reference the zero plane.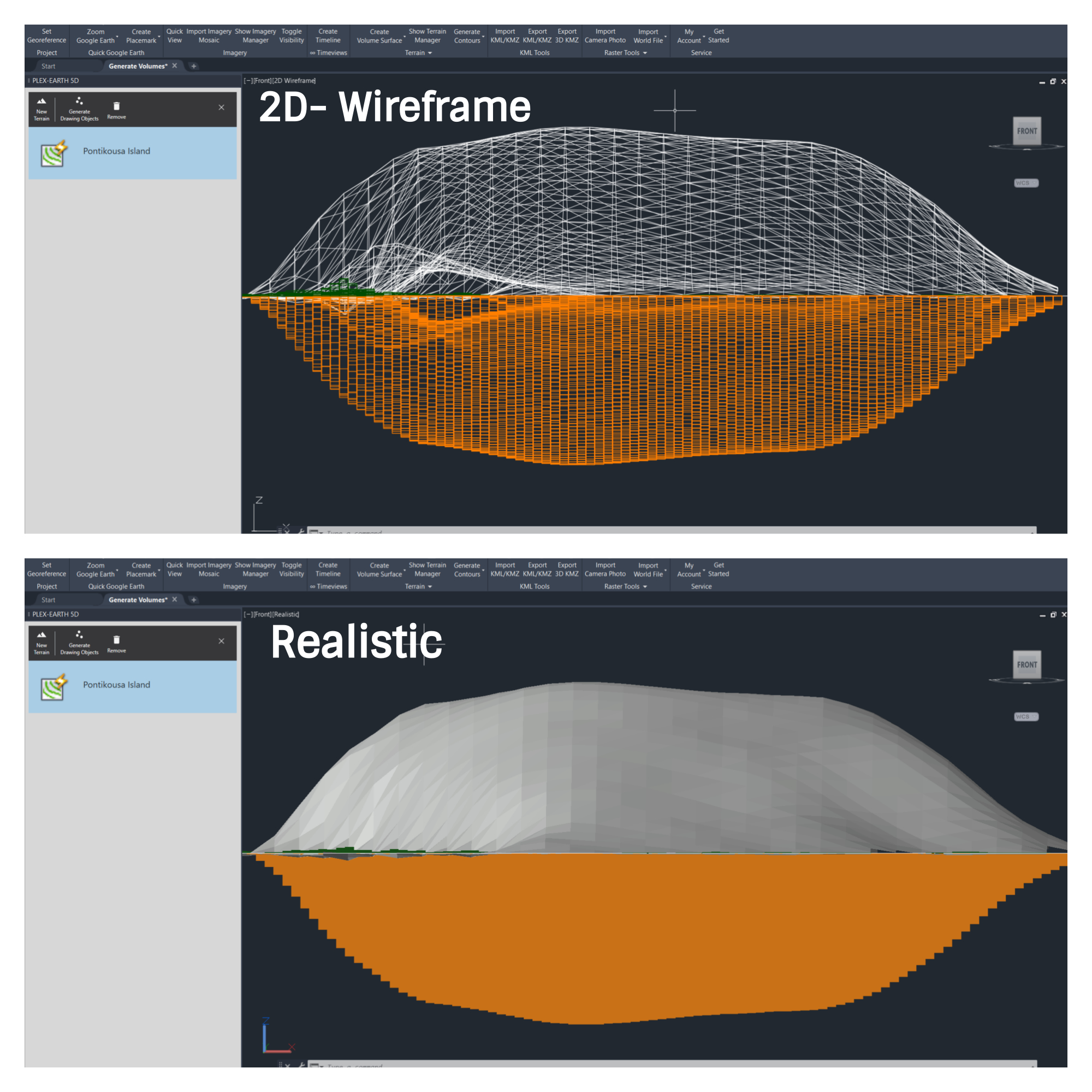 Although the Volume Surface is imported as a block, it consists of volume bars following the grid spacing we defined above.
You can also see that the volume bars are inverted to the initial terrain model.
With orange color are displayed the parts of the volume that correspond to elevations above zero of the terrain mesh. With green color are displayed the volumes that are below zero elevation.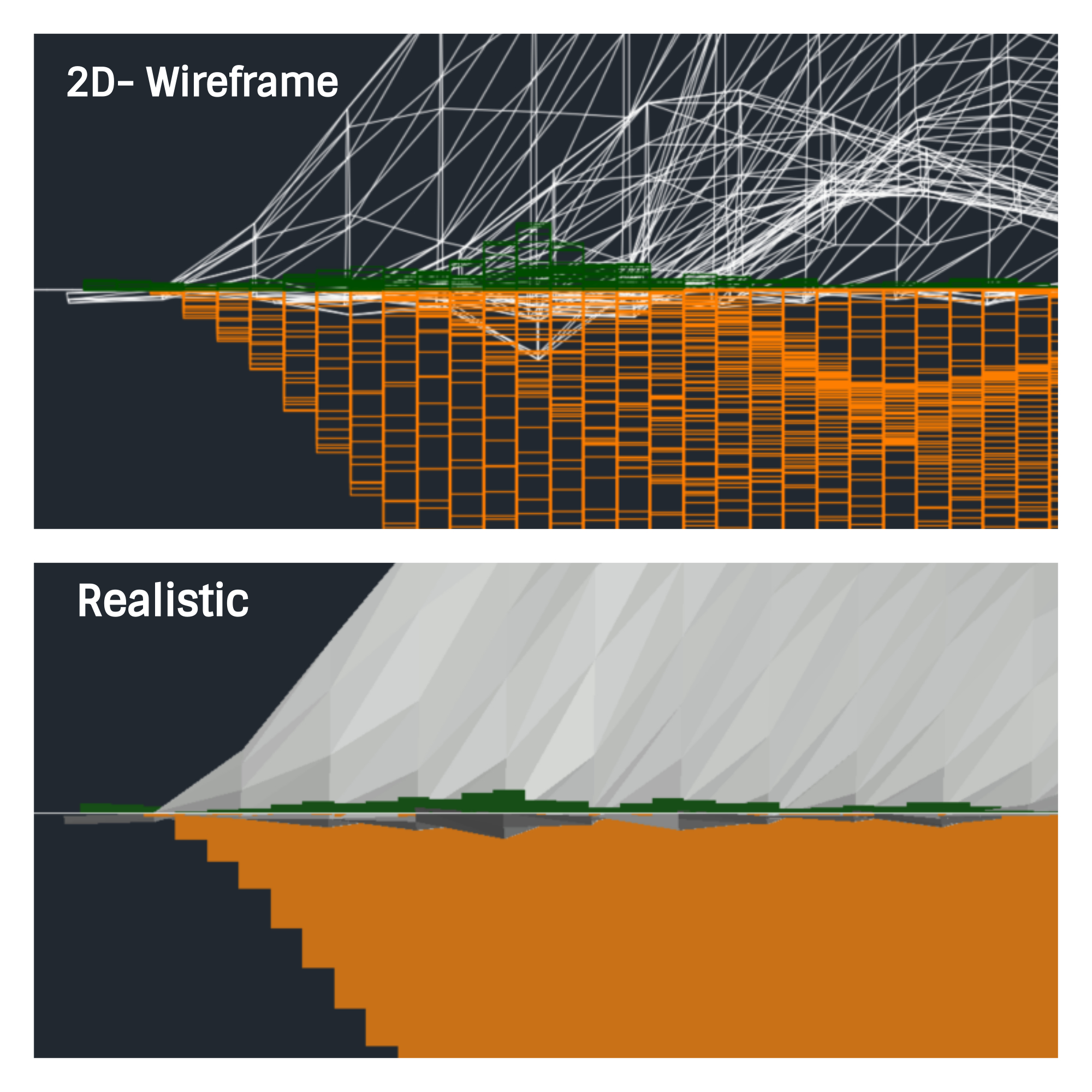 Conclusion
Volume Calculation can be very important for making decisions for a project and monitoring its cost. With Plex-Earth 5D, you have immediate access to quality terrain models and their volume data.
This is just one of the many convenient tools Plex-Earth has to offer. The best way to explore all the features is to try it out for yourself. Install a fully functional 7 day free trial of Plex-Earth 5D now!

Feel free to contact us at support@plexscape.com for any questions you may have and don't forget to start your free trial today.