The aim of the company «National Cadastre & Mapping Agency S.A.» is to record and update the landed property. This includes the geometric description, as well as the ownership status of each cadastral parcel. At the same time, it is responsible for the geodetic coverage and mapping of the country, inventory and mapping of its natural resources, as well as for the creation and maintenance of digital geospatial and environmental data.
In order to connect to the Hellenic Cadastre's WMS, please follow the steps here, and paste the following URL when setting up a new map layer:
http://gis.ktimanet.gr/wms/wmsopen/wmsserver.aspx
If the Hellenic Cadastre's server overloads when importing imagery, it is advised to increase the value of Tile Capture Delay. It is possible that it may reach 30 or more seconds, in order for the import of the imagery to be successful.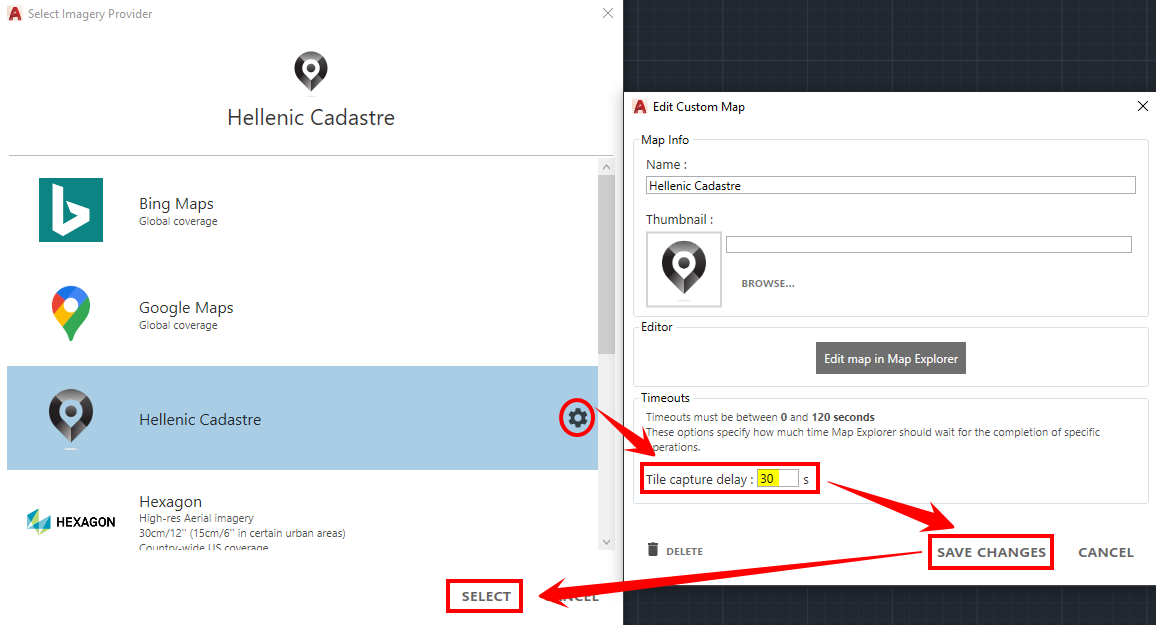 NOTE: According to the site of the Hellenic Cadastre, the imagery date of the orthophotos is around the 2007-2009 period.
Connect to the Hellenic Cadastre's WMS and see the beauty of Greece through Plex-Earth!
We hope that you have found this introduction on how to connect to the Hellenic Cadastre "Eλληνικό Κτηματολόγιο" (Greece), helpful. Feel free to contact us at support@plexscape.com for any questions you may still have.
Don't have Plex-Earth yet? Explore all the features and potential benefits of this software; install a fully functional 7-day free trial of Plex-Earth now!

Compatibility includes:
AutoCAD Version: 2023, 2022 , 2021 , 2020 , 2019 , 2018 , 2017 , 2016
Civil 3D® Version: 2023, 2022 , 2021 , 2020 , 2019 , 2018 , 2017 , 2016
AutoCAD Architecture Version: 2023, 2022 , 2021 , 2020 , 2019 , 2018 , 2017 , 2016
BricsCAD Pro: V22 , V21