Creating an archeological park is a demanding project, due to the big amount of data that must be collected and combined, from a variety of scientific fields. In this case study, such a proposal is presented, for the ancient site of Dimitriada, by using Plex-Earth's field data. This way, a holistic view of the archeological site and better understanding of the various needs was achieved, which resulted to a more complete proposal submission.
The ancient city of Dimitriada was established by the Macedonian emperor Dimitrios, in the 3rd century B.C. The archeological site is located in the suburbs of Volos, in a privileged location with high hills, nearby the sea, and with its own port. Although the area is a beautiful and pleasant getaway from the city of Volos, unfortunately, the wrong social and educational approach and the non-utilization of the archeological findings, have made the area inaccessible and therefore unknown to the inhabitants. As such, the demand for research and conducting a proposal for the creation of an Archeological Park, was undeniably necessary.
The aim is to examine how site planning can be used to highlight cultural heritage, as well as to study how the area can become an open and accessible space, a continuous part of the life of the city, connected with other open and non-open places, and if nothing else, with the city center of Volos.
It should be noted that for the maps and site plans that accompany the study below, aerial imagery from Plex-Earth was imported, to serve as a background to locate the enhancements.
So, Let's Start!
In order to be able to use Plex-Earth, it is necessary to Georeference our drawing.
For this purpose, we created a Placemark for our project area in Google Earth, copied this placemark, and then pasted it into Plex-Earth's workspace.
This way Georeference took place automatically.
Following, for getting an instant visualization of our project area in AutoCAD, the "Import Imagery Mosaic" command was used.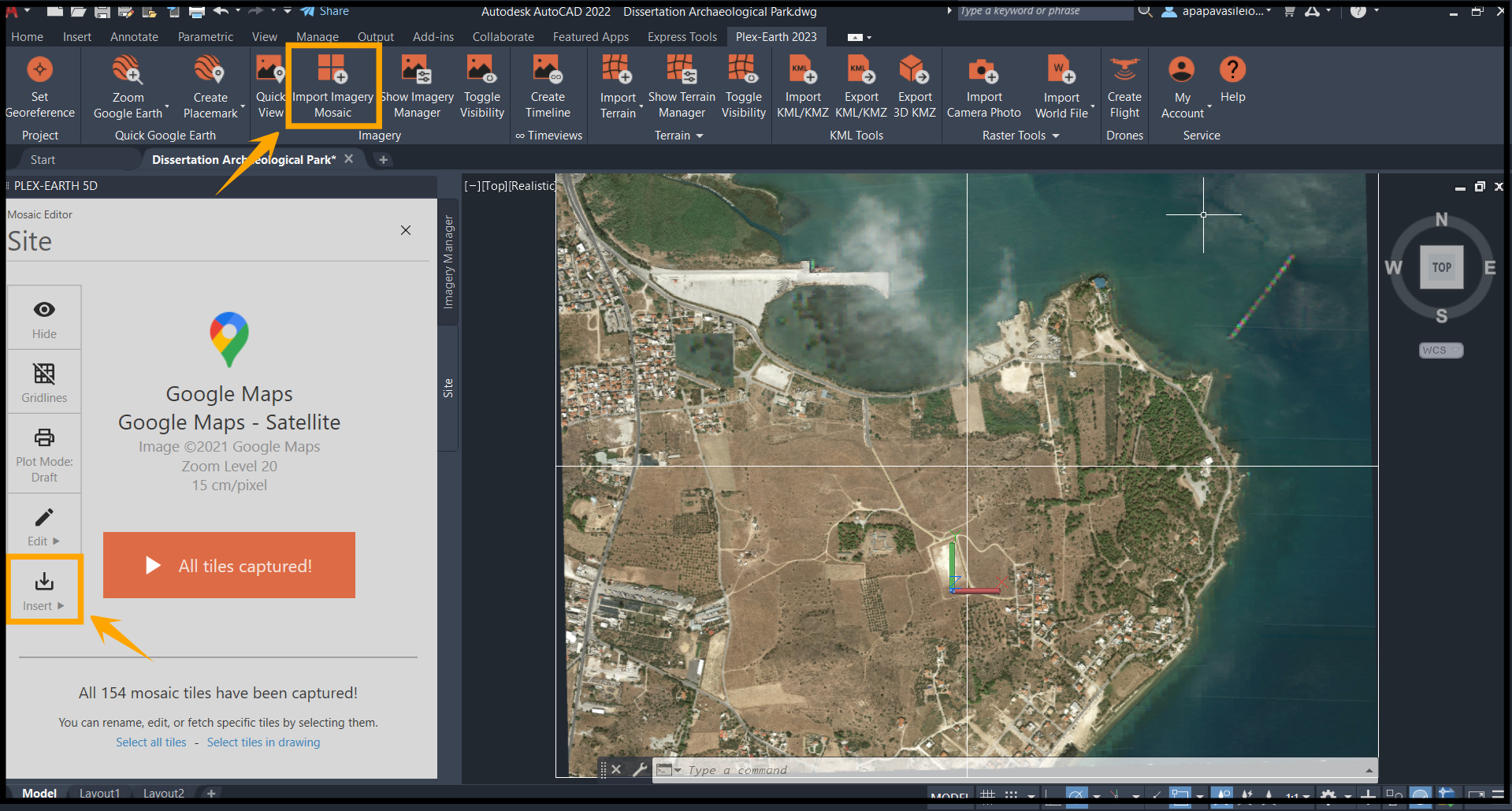 In order to emphasize our enhancements, we crop the imagery in circles and use a greyed-out lower resolution Imagery, by using Plex-Earth's Editing Tools.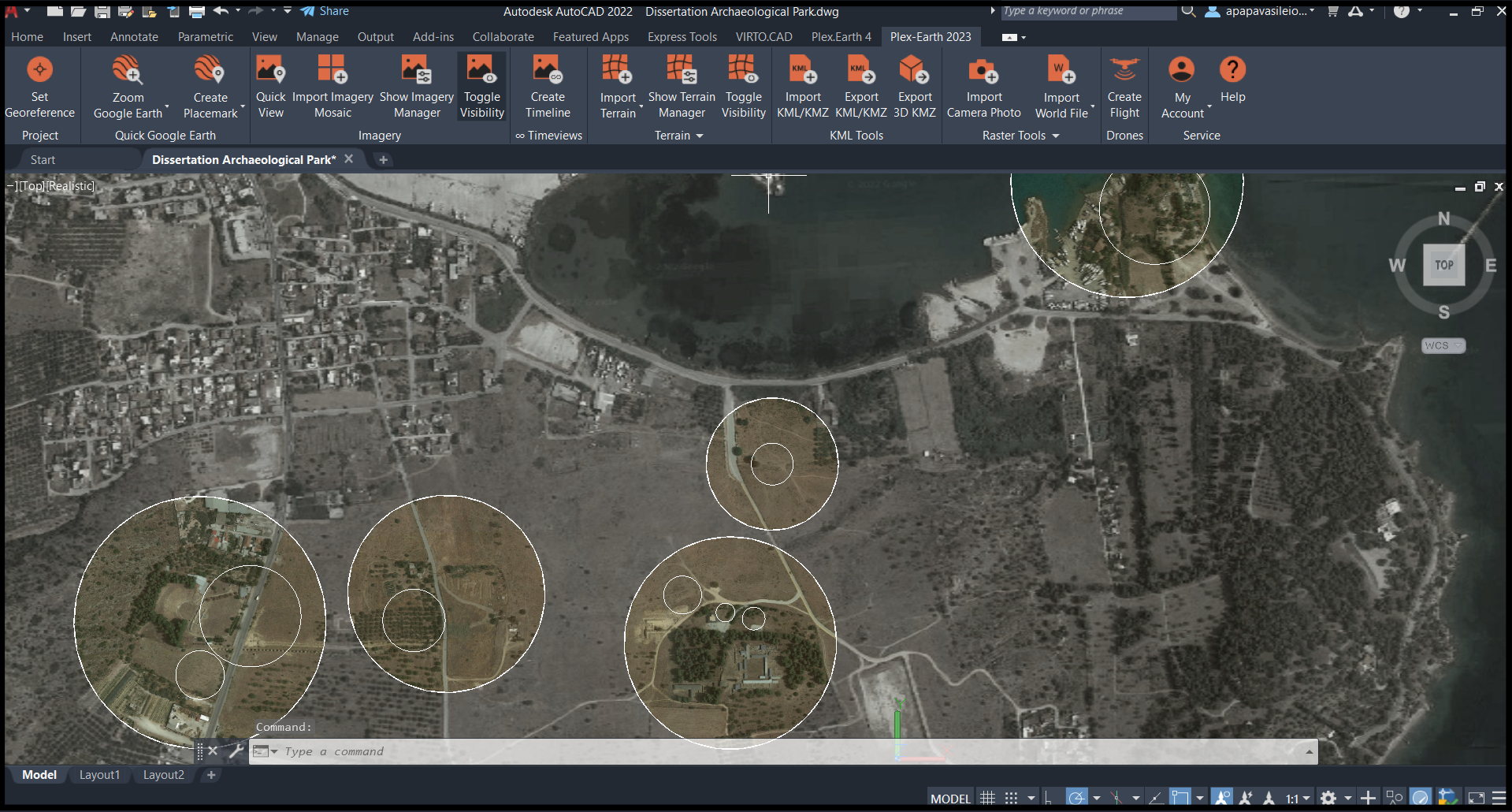 Then, we saved the imported images locally to our computer (Convert Plex-Earth Imagery to Raster Images), so as to be able to import the final drawing to SketchUp.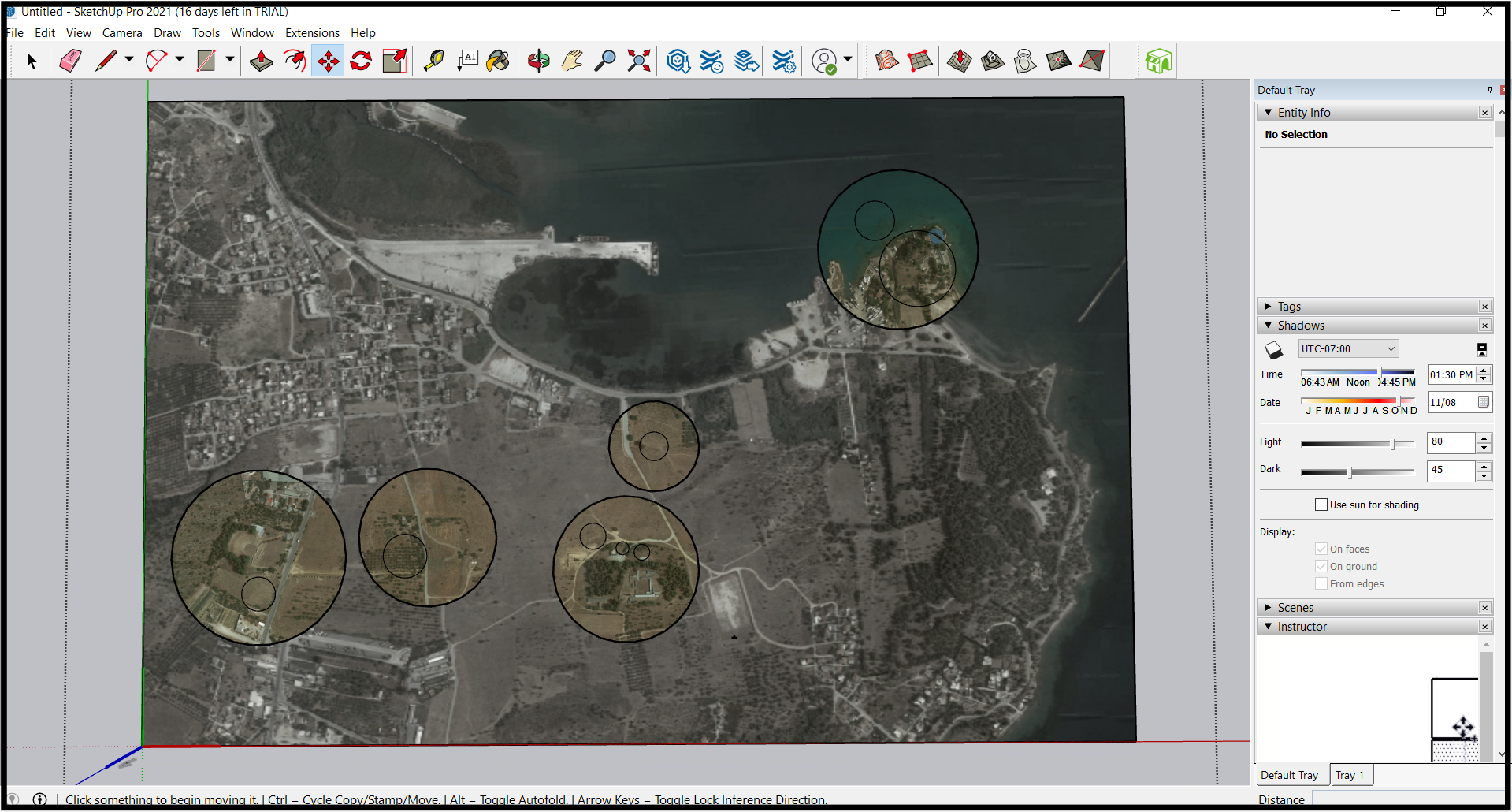 Then, we can create our 3D elements.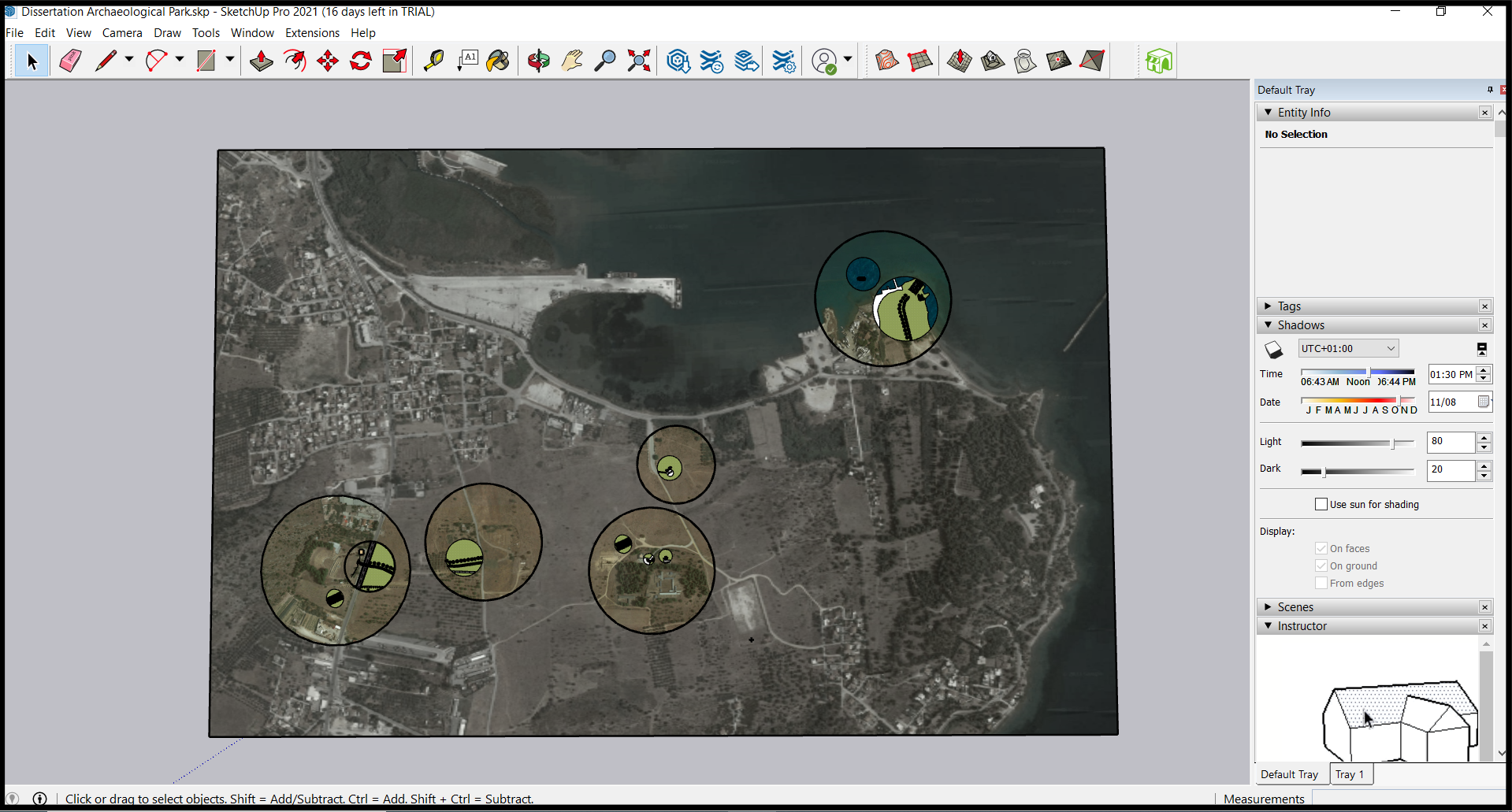 In the Ancient Theater's area, an eco-friendly parking lot was created, a WC-locker building, a ticket booth, and a pedestrian bridge for the visitors to cross safely the road which connected the Ancient Theater with the rest of the Archaeological Park.

In the Ancient Palace's Area, an Eco-friendly parking lot was designed, a ticket booth, as well as a Virtual Reality Kiosk, for the 3D visualization of the Archaeological Park.
In the Port's Area, a new Museum of Ancient History of Dimitriada was placed, as well as a cafeteria which has a sea view of Volos City. Moreover, a port area for the transportation of visitors/tourists and for ancient tour purposes was created.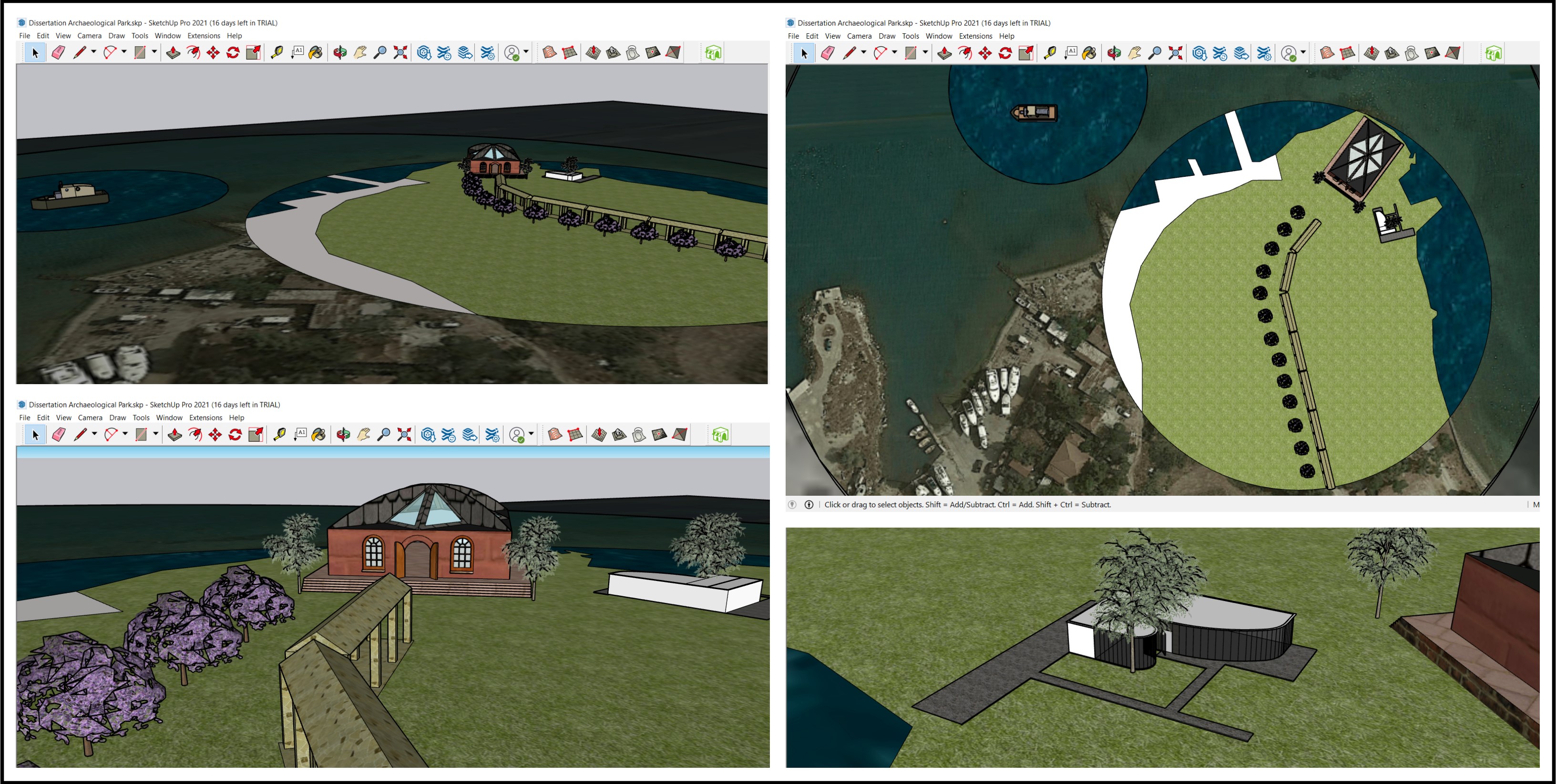 Finally, a pedestrian walkway was added to connect all archaeological findings and the enhancements of the park.

As well as some resting areas, with e-benches, and public water fountains.

A final, but really important step for the overall visualization of the project, was to export the 3D elements.
This can be easily achieved by using Plex-Earth's KML tools and by exporting our design to Google Earth's realistic environment.
Therefore, we export our drawing from SketchUp, so as to import it into AutoCAD.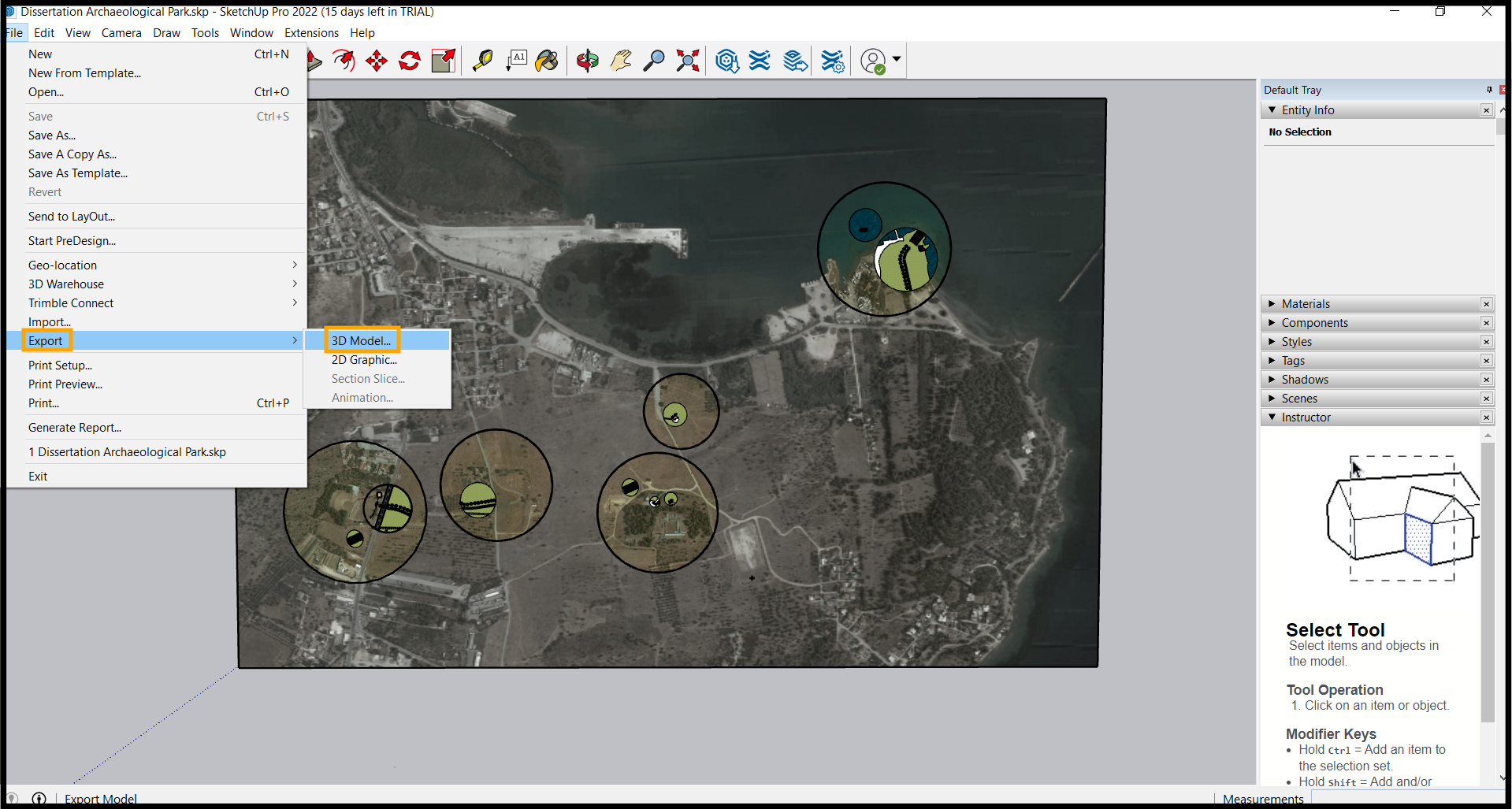 And, once our drawing is exported to AutoCAD, we can proceed with the next step in Plex-Earth. If it is not already georeferenced, we again assign a Coordinate System.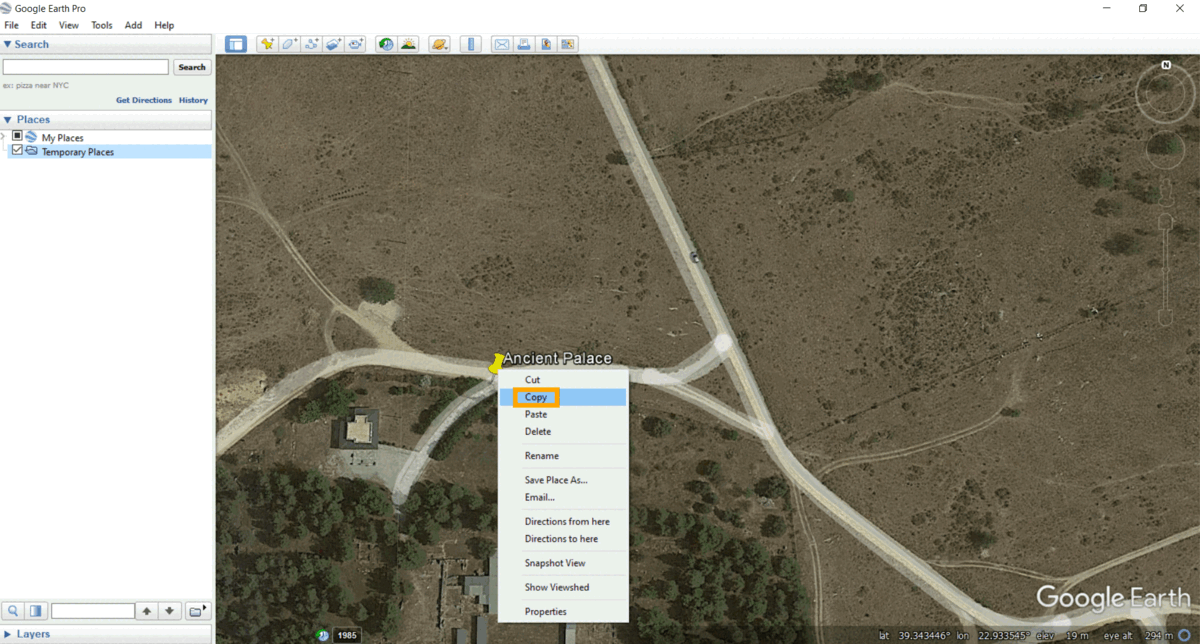 Once the georeference is completed, we use the "Export 3D KMZ", of Plex-Earth and the software automatically exports our design to Google Earth.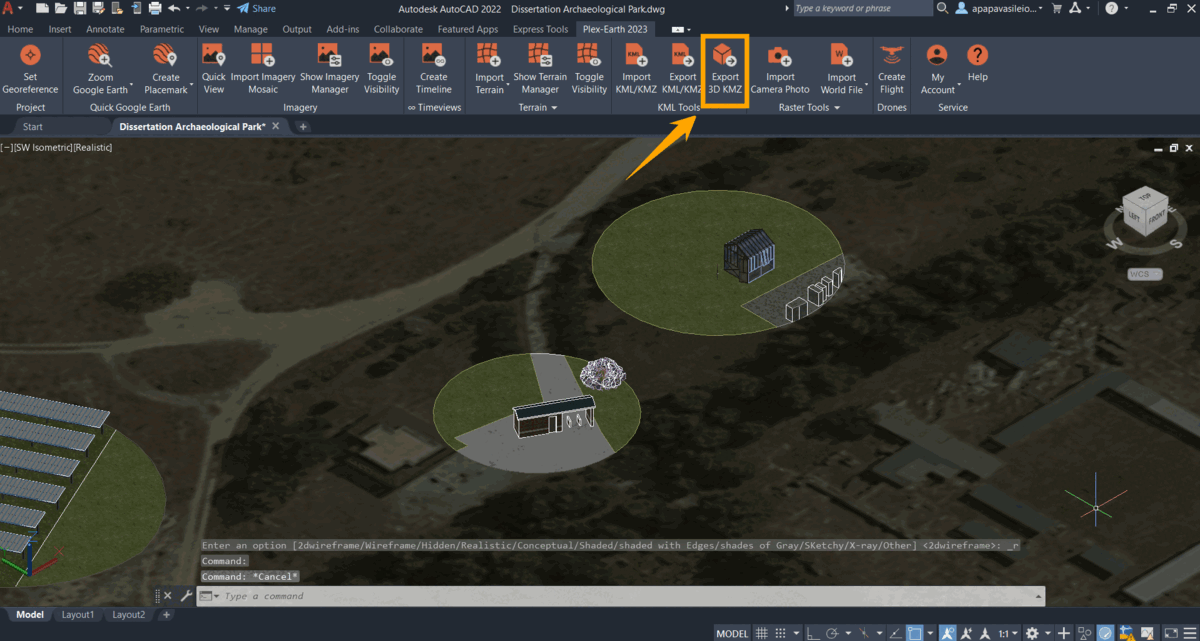 Tip: I exported the elements one-by-one in order for the KMZ file not to end up extremely heavy.
Conclusion
To sum up, Plex-Earth is a tool that elevates project designing and brings everything to the next level. Thus, creating a suggestion for an archeological park can become an extremely easy and fast process.
*** The subject of this tutorial was also the author's dissertation.
Feel free to contact us at support@plexscape.com for any questions you may still have.
Don't have Plex-Earth yet? Explore all the features and potential benefits of this software; install a fully functional 7-day free trial of Plex-Earth now!

Compatibility includes:
AutoCAD Version: 2022 , 2021 , 2020 , 2019 , 2018 , 2017 , 2016
Civil 3D® Version: 2022 , 2021 , 2020 , 2019 , 2018 , 2017 , 2016
AutoCAD Architecture Version: 2022 , 2021 , 2020 , 2019 , 2018 , 2017 , 2016
BricsCAD Pro V.21 , 22